Epic Care - Oakland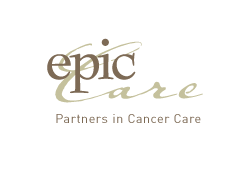 In the 1990's, Epic Care began as a small group of specialists dedicated in the delivery of compassionate care to patients fighting cancer and other blood disorders. Modeled in the tradition of a family practice, we strive to provide the personalized care and attention that patients deserve. As our practice has expanded, we have selected the best candidates to join our medical team, ensuring each new team member demonstrates exemplary technical and communication skills to foster our intimate, individualized care.
Partners in care means that we share a sacred trust with our patients. However, our partnership with our patients also includes everyone who has a stake in their treatment and recovery. We embrace their family and loved ones, primary care physician, surgeon, friends - anyone who is important to the success of their treatment. Our relationship with other physicians makes coordination of treatment seamless. We are aligned with the area's major medical providers and our administrative procedures are geared towards making paperwork 'invisible'.
We listen to our patients to make sure we are addressing their needs. Our goal is always to stay true to our beginnings: compassionate care with attention to our patients' individual needs. Epic Care is deeply passionate about the health of our patients. We believe in constant self-examination and value the feedback of our patient family. We appreciate our patients' trust and their expressions of gratitude to the members of the Epic Care team.
Epic Care has achieved certification for Medical Oncology through the Quality Oncology Practice Initiative (QOPI®) Certification Program and is accredited in Radiation Oncology by the American College of Radiology (ACR). Both programs provide a three-year certification for select practices that meet the highest standards for quality cancer care, with ongoing measurements of quality and focus on excellence.
We've found
1 trials
at this facility
Breast Cancer Clinical Trial
Paclitaxel Albumin-Stabilized Nanoparticle Formulation, Doxorubicin, Cyclophosphamide, and Pegfilgrastim With or Without Bevacizumab in Treating Women With Inflammatory or Locally Advanced Breast Cancer
Status:
Enrolling
Updated:
9/20/2012
Click here to add this to my saved trials