Medical Affiliated Research Center, Inc.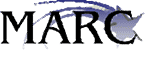 Medical Affiliated Research Center, Inc. (MARC) is a multi-specialty research center that conducts phases II, III and IV clinical trials. MARC has 7500 square feet devoted to clinical trials. The research staff includes a urologist, a gynecologist, a dermatologist, a neurologist, gastroenterologists, a psychiatrist, family practice physicians, 2 registered dieticians, and a certified diabetes educator. We have 12 clinical research coordinators, including one nurse practitioner, with experience ranging from 1 to 14 years. Six of the clinical research coordinators are certified. Our support staff includes a business manager, recruitment manager, regulatory specialist, lab technician, administrative assistants, recruitment specialists, marketing specialist, and a receptionist. MARC has a large research database with 500 healthy volunteers that we acquired from recent advertisements. We are located .3 tenths of mile from Huntsville Hospital and utilize their emergency services.
Dr. James G. McMurray, a well-known Urologist in Huntsville since 1974, founded MARC. MARC became incorporated in 1995 where Sherry Brooks has served as Director of Research for eleven years. Sherry Brooks has thirteen years of research experience and is a main component to the tremendous growth and development, as well as, the wide notoriety of MARC.
MARC is a well-known research center both in the local community and the industry due to its reputation for extensively trained employees who are devoted to the highest standards of patient care at all times. Our entire staff is committed to producing highly effective and efficient data in an effort to facilitate FDA approval and bring new treatment options to the market.
Total Number of Trials: > 511
Medical Director
James G. McMurray, MD
Principal Investigator(s):
American Board of Family Practice
Timothy M. Howard, MD
Family Practice
American Board of Neurology, American Board of Psychiatry
Harry L. McDaris, MD
Psychiatry, Neurology
American Board of Obstetrics and Gynecology
Anne Marie Reidy, MD
Obstetrics/Gynecology
American Board of Urology
James G. McMurray, MD
Urology
American Board of Internal Medicine
Suresh Karne, MD
Gastroenterology
Eric Janssen, MD
Orthopedics
Ages
0-11
12-17
18-44
45-64
65-74
75+
Total:

Males
1688
1602
1882
4746
3356
2954
16228

Females
2017
2024
3194
6374
3181
2878
19668
Cardiology/Vascular Diseases
Dermatology/Plastic Surgery
Endocrinology
Gastroenterology
Musculoskeletal
Nephrology/Urology
Neurology
Obstetrics/Gynecology
Ophthalmology
Pediatrics/Neonatology
Pulmonary/Respiratory Diseases

Equipment
Secure Drug Storage, Work Area For CRA, Conference Room, Secure Record Storage, Centrifuge On Site, Phlebotomy, Freezer (-20&degF), Freezer (-70&degF), Dedicated Refrigerator, ECG, X-Ray, Full Laboratory, Urine Laboratory, AUDIO Suite, Doppler, ECG Ambulatory, Spirometry, Uroflow, Ultrasound, Rigiscan, Polysomnography.
Closest Major Airport
Huntsville International Airport
Points of Interest
Medical Affiliated Research Center, Inc. is located in Huntsville, Alabama, near the Huntsville Space & Rocket Center.
Sherry Brooks
Director of Research
Medical Affiliated Research Center, Inc.
303 Williams Ave., Suite 512
Huntsville, AL 35801
USA
256-533-6603
256-564-7150 (fax)
sbrooks@marc-research.com
www.marc-research.com



We've found
2 trials
at this facility
Click here to add this to my saved trials

Click here to add this to my saved trials