Evaluation of a Double Balloon Interventional Platform (DiLumen) for Complex Colonic ESD
| | |
| --- | --- |
| Status: | Recruiting |
| Conditions: | Gastrointestinal |
| Therapuetic Areas: | Gastroenterology |
| Healthy: | No |
| Age Range: | 18 - 85 |
| Updated: | 2/21/2019 |
| Start Date: | February 19, 2019 |
| End Date: | December 31, 2019 |
| Contact: | Sergey V Kantsevoy, MD,PhD |
| Email: | skan51@hotmail.com |
| Phone: | 4103329040 |
A Randomized Controlled Study Evaluating the Performance of a Double Balloon Interventional Platform (DiLumen) for Facilitating Complex Colonic ESD
The purpose of this randomized study is to compare ESD procedural time and cost facilitated
with a dual balloon accessory device versus ESD procedures performed without the accessory
device. Study is designed to detect if the double balloon interventional platform helps to
perform removal of benign complex colonic lesions safer and in more efficient way.
This is a prospective, post-market, randomized clinical trial comparing colonic ESD
procedures utilizing the DiLumen™ Endolumenal Interventional Platform to colonic ESD
procedures that are performed without use the DiLumen™ device.

The study participants will be randomly assigned to study group and control group The
treatment group will consist of up to 100 subjects treated with the DiLumen™ device. The
control group will consist of up to 100 subjects treated without DiLumen™ device. Assessments
will include procedure timepoints, anesthesia use, polyp location and classification,
over-all cost assessment, and general complications.

The primary outcome will be analyzed using parametric statistics to compare the means of the
study and control groups. P-values and confidence intervals will be reported. Descriptive and
summary statistics will also be employed. Secondary outcomes will be summarized with
descriptive statistics.

Inclusion Criteria:

1. Men or women 18-85 years of age.

2. Have ability to understand the requirements of the study and provide written informed
consent

3. Suspected complex adenomatous polyps in the large intestine defined as sessile or
polypoid lesions 2 cm and larger in size.

4. No medical contraindication to endoscopic submucosal dissection (ESD).

Exclusion Criteria:

1. Contraindication to colonoscopy, such as active colitis, diverticulitis, perforation,
or stricture.

2. History of open or laparoscopic colorectal surgery.

3. History of Inflammatory Bowel Disease (IBD).

4. Any medical or surgical condition that would preclude the endoscopic removal of the
polyp.

5. Anatomy or other factors that prohibit safe access to the large intestine such as
previous radiation therapy to the affected area, known colonic strictures, extensive
colonic diverticuli, etc.

6. History of AIDS, HIV, or active hepatitis.

7. History of mental illness, including psychological or neurological conditions
(addiction to substances such as alcohol. e.g.) that in the investigator's opinion
would pre-empt their ability or willingness to participate in the study.

8. Patients who are pregnant or lactating.

9. Currently involved in another investigational product for similar purposes.

We found this trial at
1
site
345 St Paul Pl
Baltimore, Maryland 21202
(410) 332-9000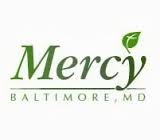 Principal Investigator: Sergey V Kantsevoy, M.D., Ph.D.
Phone: 410-332-9040
Mercy Medical Center "Mercy Medical Center" is a hospital located in Baltimore, Maryland. The landmark...
Click here to add this to my saved trials