Adjunctive Withania Somnifera (Ashwagandha) for Persistent Symptoms in People With Schizophrenia
| | |
| --- | --- |
| Status: | Recruiting |
| Conditions: | Schizophrenia |
| Therapuetic Areas: | Psychiatry / Psychology |
| Healthy: | No |
| Age Range: | 18 - 64 |
| Updated: | 2/10/2019 |
| Start Date: | December 1, 2018 |
| End Date: | February 1, 2021 |
| Contact: | Stephen R Marder, MD |
| Email: | marder@ucla.edu |
| Phone: | 310-268-4359 |
To determine whether a standardized extract of Withania somnifera will reduce psychopathology
scores (PANSS total score) in persons with schizophrenia. A secondary aim is to determine
whether WSE reduces measures of positive and negative symptoms (PANSS subscales) and stress
scores on the Perceived Stress Scale (PSS).

Inclusion Criteria:

- Diagnostic and Statistical Manual (DSM) 5 diagnosis of schizophrenia or
schizoaffective disorder

- Ability to provide informed written consent

- PANSS total score ≥ 70 and at least 2 positive symptom subscale items (i.e.,
delusions, conceptual disorganization, hallucinatory behavior, excitement,
grandiosity, suspiciousness/persecution, hostility and unusual thought content)
scoring ≥ 4, or one of these items scoring ≥ 5, on a scale ranging from 1 = absent to
7 = extreme.

- Receiving anti-psychotic medications for ≥ 4 weeks

- Evidence of a positive symptom exacerbation during the year prior to study entry.

- For women of child bearing age, a negative serum pregnancy test at screening

Exclusion Criteria:

- Testing positive for illicit substances (positivity to marijuana or opioids will be
assessed on a case by case basis due to the long elimination half life in the urine of
marijuana and the use of opioids for various pain disorders, caffeine and nicotine are
excepted)

- Receiving pharmacological treatment for addictions (naltrexone, suboxone, acamprosate,
others) will be reviewed on a case by case basis

- Seriously unstable medical illnesses

- Pregnant or breast feeding women

- Known allergy or history of serious adverse event with WSE

- Subjects who may require imminent hospitalization (examples: suicidal or aggressive
behavior)

- Currently receiving antibiotics, anti-viral, or anti-parasitic medications

- Currently receiving immunosuppressive medications (e.g. oral scheduled
corticosteroids, chemotherapy or transplantation or HIV/AIDS associated drugs).

We found this trial at
2
sites
Los Angeles, California 90095
(310) 825-4321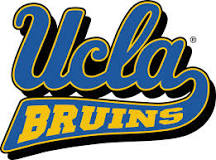 Principal Investigator: Stephen Marder, MD
Phone: 310-794-5577
UCLA UCLA's primary purpose as a public research university is the creation, dissemination, preservation and...
Click here to add this to my saved trials

Catonsville, Maryland 21228
Principal Investigator: Robert W Buchanan, MD
Phone: 410-402-6060
Click here to add this to my saved trials