Effect of IV Vitamin C, Thiamine, and Steroids on Mortality of Septic Shock
| | |
| --- | --- |
| Status: | Not yet recruiting |
| Conditions: | Hospital, Hospital |
| Therapuetic Areas: | Other |
| Healthy: | No |
| Age Range: | 18 - Any |
| Updated: | 3/30/2019 |
| Start Date: | May 15, 2019 |
| End Date: | September 15, 2021 |
| Contact: | Liam Gross, DO |
| Email: | lmg9010@nyp.org |
| Phone: | 718-780-5835 |
Preliminary studies show that giving a "cocktail" of intravenous vitamin C, vitamin B1, and
steroids to critically ill patients with septic shock may dramatically improve mortality in
those patients. These studies suffer from inadequate design due to lack of controls and
blinding to prove the causal effect. Our goal is to conduct a prospective blinded randomized
control trial to investigate whether this intervention truly effect outcomes.
This is a double-blind randomized placebo controlled study. Only the dispensing pharmacist,
who has no clinical interaction with the patient and is not part of the bedside treatment
team, will be aware of the treatment allocation. Patients will be randomized into one of 2
groups: the intervention group and the control group. Intervention group will receive
intravenous vitamin C and thiamine according to the dosing regimen described below. The
control group will receive placebo that is prepared to look identical to the medications
within the intervention group.

Randomization will be performed using a random number table generated by the dispensing
pharmacist using randomization software. The software will generate subject Identification
numbers (IDs) from 1 to 130 and randomize half of the IDs to the control and half to the
treatment group. The table will be generated prior to enrollment of the first participant.
Once enrollment begins, each participant's medical record number (MRN) will be assigned to
the subject IDs in sequential order from 1 to 130. This process will be triggered by the
fellow ordering the vitamin C protocol. Only the pharmacist will have access to the
table(which will be stored securely) until completion of the study.

The hydrocortisone, vitamin C, thiamine, and their corresponding placebos will be formulated
as follows:

Vitamin C: Vitamin C is provided by the manufacturer as a 50ml vial at a concentration of
500mg/ml. Three (3) ml of vitamin C will be placed in a 50 ml bag of Normal Saline (1500mg
vitamin C in 50ml bag) which will then be infused over 1 hour. The bag will be labeled by the
pharmacy as Vitamin C. The dosing schedule is 1500mg every 6 hours for 4 days or until
discharge from the ICU.

Vitamin C placebo will consist of an identical bag of 50cc normal saline (but with no vitamin
C) and will be labelled vitamin C. Placebo will be infused over 30-60 minutes as per the
infusion instructions of the active vitamin.

Thiamine: As a high percentage of septic patients have been shown to be thiamine deficient,
patients will receive intravenous thiamine 200mg q 12 hourly for 4 days or until ICU
discharge. Thiamine is also a cofactor for the metabolism of oxalate (a byproduct of vitamin
C metabolism), with thiamine deficiency increasing oxalate levels. Thiamine placebo will
consist of 50mL of 5% dextrose.

Steroids: Hydrocortisone 50 mg IV q 6 hourly will be continued for at least 4 days or until
ICU discharge. All patients(both in the treatment and the control groups) included in the
study will receive this steroid regimen. If participants were already started on steroids for
another indication (i.e Asthma) prior to inclusion, they may continue their regimen as long
as the dosing is equivalent to the steroid regimen described above. Alternatively, dosing may
need to be increased or regimen switched entirely to the one described in this protocol. This
decision will be made by the treating physician.

Procalcitonin will be drawn at time of admission and again at 96 hours after admission.

Patients who are enrolled in the study will have their capillary blood glucose levels
measured using the StatStrip Glucometer and Test Strips. This glucometer is currently being
used for all patients at NYPBMH.

Data collection: data collection will be performed by the research associate and other study
personnel in real time and as the schedule allows. The data collection sheet (see Appendix)
will include all needed data associated with the patient's MRN. Once the data sheet is
completed, the patient's treatment group can be unmasked - this will occur after the 60 day
mark, as that is the last data point (60-day mortality).

Inclusion Criteria:

- Patients admitted to medical intensive care unit (MICU) for less than 24 hours, who
are hypotensive despite a fluid bolus of 30 mL/kg and who are requiring pressors to
keep MAP > 65 of at least 5 mcg/min of levophed or equivalent and whose shock is
clinically suspected to be secondary to sepsis.

- In addition, stress dose corticosteroids, hydrocortisone 50mg IV Q6hrs, will have to
have been started or intended to be started.

Exclusion Criteria:

- Contraindication to corticosteroids, thiamine, or vitamin C

- Treating physician opposed to administering corticosteroids to the patient

- Age < 18 years

- Pregnancy

- DNR/DNI/limitations of care

- Patients with a fatal underlying disease who are unlikely to survive to hospital
discharge

- Patients with a primary admitting diagnosis of an acute cerebral vascular event, acute
coronary syndrome, active gastrointestinal bleeding, burn or trauma

- Requirement for immediate surgery

- Patients with HIV and a CD4 < 50 mm2

- Patients with known glucose-6 phosphate dehydrogenase (G-6PD) deficiency.8

- Involvement in another clinical trial

We found this trial at
1
site
506 6th St
Brooklyn, New York 11215
(718) 780-3000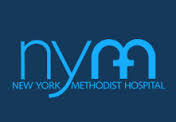 New York Methodist Hospital A voluntary, acute-care teaching hospital, New York Methodist Hospital's mission is...
Click here to add this to my saved trials