Esthetics of Dental Composite and Adhesive System
| | |
| --- | --- |
| Status: | Recruiting |
| Conditions: | Dental |
| Therapuetic Areas: | Dental / Maxillofacial Surgery |
| Healthy: | No |
| Age Range: | 18 - Any |
| Updated: | 1/31/2019 |
| Start Date: | January 1, 2019 |
| End Date: | October 1, 2023 |
| Contact: | Erica Teixeira, DDS, MS, PhD |
| Email: | Erica-teixeira@uiowa.edu |
| Phone: | 319-335-7270 |
Esthetic Outcomes of a Newly Developed Dental Composite and Adhesive System: a Randomized Clinical Trial
To compare a newly developed filling composite to a current filling composite system. Two
restorations will be placed in each subject, one using system A and one using system B. The
first system listed in the randomization pair will be placed on first tooth (#4-#13), and the
second system on 2nd tooth (#4-#13). The same three researchers will be responsible for
placement of all the restorations.
The aim of this (12-month; 36-month; and possible 60-month) randomized controlled clinical
trial is to evaluate and compare the esthetic outcomes and patient satisfaction of a
simplified newly developed dental composite system (system A)for the esthetic region to a
nanohybrid composite system (Filtek Supreme Ultra-system B) placed in class III, IV and V
lesions. Even though dental composite systems have been used extensively for the anterior
region, clinicians face challenges with shade selection and longevity of the material over
the years. This new system has been developed to improve the esthetic outcomes and patient
satisfaction by enhancing the blending capability of the material.

Dental composite systems have been used for 50 years as state of art materials to restore the
anterior region. Significant development has occurred regarding the composition and structure
of dental composites, improving the longevity of these restorations; however, clinicians are
faced with the challenge of selecting the most adequate shade and restorative technique to
reproduce missing tooth structure.

Depending on the size of the cavity preparation, a single layer of material or multiple
layers might be needed to reproduce dentin and enamel. Different dental composite systems
offer multiple body, dentin, and enamel shades. Therefore, clinicians are faced with the
challenge of recreating nature using this material. Different devices, such as
spectrophotometers have been introduced on the market for shade selection. However, one of
the most important aspects when placing anterior composites is the esthetic outcome based on
the patient's assessment. Therefore, this study will evaluate the esthetic outcomes of a
simplified and a conventional dental composite system based on the provider's and patient's
assessment.

Inclusion Criteria:

- Sensible tooth -responds to cold or electric pulp testing (done at screening)

- Patient 18years of age or old

- Current radiograph available (done at screening as needed)

- A pair of the same type of restorations needed in the anterior esthetic/facial region
(tooth #4-#13).

Exclusion Criteria:

- Fewer than 20 teeth

- Advanced untreated periodontal disease or recent periodontal surgery

- Rampant uncontrolled caries activity

- Bruxism or clenching and visible wear facets on the occlusal surface

- Undergoing or in need of TMJ therapy

- Known allergy to methacrylate-based materials or product ingredients

- History of poor dental visit attendance

- Not available for recall for at least 3 years

- Fractured or visibly cracked tooth

- Poor oral hygiene

- Sensitive tooth or currently using desensitizing treatments, pastes or medicaments

- Pregnant

- Abutment teeth for prostheses

- Teeth considered for restoration are non-vital, have had root canal therapy or been
pulp capped

- Teeth or supporting structures with any symptomatic pathology or extensive caries
lesion

- Individual supervised by PI or supervised by member of research team

- Individual subordinate to the PI or subordinate to any member of the research team

- Student or trainee under the direction of the PI or under the direction of a member of
the research team

We found this trial at
1
site
101 Jessup Hall
Iowa City, Iowa 52242
(319) 335-3500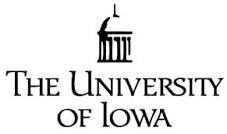 University of Iowa With just over 30,000 students, the University of Iowa is one of...
Click here to add this to my saved trials