Alcohol and Immune Response
| | |
| --- | --- |
| Status: | Recruiting |
| Conditions: | Psychiatric |
| Therapuetic Areas: | Psychiatry / Psychology |
| Healthy: | No |
| Age Range: | 21 - 55 |
| Updated: | 1/20/2019 |
| Start Date: | October 1, 2018 |
| End Date: | March 31, 2020 |
| Contact: | Mollie Monnig, PhD |
| Email: | mollie_monnig@brown.edu |
| Phone: | 4018633491 |
Immune Activation and Neurodegeneration in HIV Infection and Heavy Drinking
This study investigates how alcohol affects the immune system and behavior in healthy adults.
The study also will examine how an individual's typical drinking habits may affect the immune
system's response to alcohol.

Inclusion Criteria:

- Ages 21-55 years

- Able to speak and read English

- Regular use of alcohol

- Weight > or = to 110 lbs and body mass index (BMI) in the 18.5-30 kg/m2 range

- No self-reported use of drugs

Exclusion Criteria:

- Currently seeking treatment for alcohol or drug use

- Chronic disease

- Use of certain medications

- GI disorders

- Daily/near-daily use of NSAIDs

- Positive urine test for certain drugs

- History of withdrawal symptoms precipitated by alcohol abstinence

- Clinical Institute Withdrawal Assessment for Alcohol score greater than or equal to 10

- History of seizures

- Current major psychiatric disorder

- History of adverse reaction to standard blood draw

- Inability to abstain from tobacco for 8 hours

- Inability to abstain from cannabis for 48 hours

- Pregnant, breastfeeding, or may become pregnant

We found this trial at
1
site
69 Brown Street
Providence, Rhode Island 02912
(401) 863-1000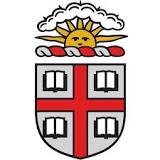 Brown University Located in historic Providence, Rhode Island and founded in 1764, Brown University is...
Click here to add this to my saved trials