White Noise to Improve Sleep in the Medical Intensive Care Unit (MICU): a Pilot and Feasibility Study
| | |
| --- | --- |
| Status: | Completed |
| Conditions: | Insomnia Sleep Studies |
| Therapuetic Areas: | Psychiatry / Psychology |
| Healthy: | No |
| Age Range: | 18 - Any |
| Updated: | 4/3/2019 |
| Start Date: | November 27, 2018 |
| End Date: | March 15, 2019 |
White Noise to Improve Sleep in the MICU: a Pilot and Feasibility Study
A feasibility study to evaluate the use of white noise to improve sleeping conditions in an
ICU setting.
The ICU is full of alarms and critically ill patients, so it is no surprise that sleep is
very much fragmented and poor in this setting, as documented in numerous studies. White noise
is a simple intervention that has been shown to improve sleep, including in the ICU setting.
The aim is to conduct a pilot trial evaluating the feasibility of providing white noise to
patients in the ICU at night to help improve sleep. The plan to measure feasibility metrics
including patient acceptance, patient tolerance, and intervention fidelity; also to seek
feedback from patients, nurses, and providers. Secondly is to evaluate the benefits of
providing white noise at night in the ICU on sleep as measured by actigraphy and
Richards-Campbell Sleep Questionnaires and total room sound.

Inclusion Criteria:

- Adults >18yo admitted to MICU with expected stay of at least two nights after
enrollment

Exclusion Criteria:

- Excluding intubated patients (so communication can be better) and patients on
high-flow nasal cannula (which is already high background noise).

- Patients who are on therapeutic hypothermia or are on comfort measures only will also
be excluded

We found this trial at
1
site
20 York St, N20 York St,
New Haven, Connecticut 06520
(203) 688-4242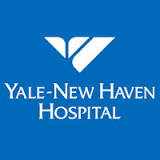 Yale-New Haven Hospital Relying on the skill and expertise of more than 4,500 university and...
Click here to add this to my saved trials