Midodrine Use in Septic Shock
| | |
| --- | --- |
| Status: | Recruiting |
| Conditions: | Hospital, Hospital |
| Therapuetic Areas: | Other |
| Healthy: | No |
| Age Range: | 18 - 89 |
| Updated: | 10/19/2018 |
| Start Date: | October 26, 2018 |
| End Date: | May 30, 2020 |
| Contact: | Alexandra Kadl, MD |
| Email: | ak5sc@virginia.edu |
| Phone: | 434-924-0000 |
Midodrine Use for Hypotension Requiring IV Vasopressor Therapy in Early Septic Shock
The investigators aim to perform a randomized, double-blind, placebo-controlled trial to
investigate the efficacy of midodrine in decreasing time to IV vasopressor liberation in
patients with septic shock.
A growing body of literature comprising largely retrospective data seems to support the
safety and efficacy of midodrine in the intensive care unit for decreasing IV vasopressor
use. The investigators hypothesize that administration of midodrine in the early phase of
septic shock in patients with adequate enteral access will result in a significant decrease
in time to IV vasopressor liberation (increase in vasopressor-free days), secondarily
resulting in decreased central venous catheter dwell times and intensive care unit length of
stay.

Inclusion Criteria:

- Patients aged ≥18-89 years old

- Admitted to UVA medical ICU with diagnosis of septic shock.

- Patients requiring at least 5 mcg/min norepinephrine infusion (or equivalent) for
blood pressure support for at least 3 hours

- Patients with enteral access established within 12 hours of admission (either able to
swallow, or feeding tube in place)

Exclusion Criteria:

- Pregnant females; (due to the potential adverse effects to an unborn child); patients
with childbearing potential will have results of pregnancy test checked (which is
routinely performed on admission); should the patient have child-bearing potential and
the pregnancy status is not checked as part of routine care, such patients will be
excluded from the study (i.e. pregnancy testing will not be performed for research
purposes)

- Patients < 18 years

- Prisoners

- Patients already taking midodrine

- Patients with cirrhosis of the liver as defined by either biopsy, imaging findings of
cirrhosis AND thrombocytopenia or patients otherwise undergoing liver transplant
evaluation

- Patients with Increased intraocular pressure and glaucoma

- Patients with allergy to midodrine

- Non-English speaking patients, due to the narrow time-frame for study enrollment and
execution of study protocol, employing interpreters is deemed to be a significant
burden on the investigators with potential to hamper study enrollment. Non-english
speaking patients are not deemed to be adversely affected by exclusion from study as
there is no clear a priori reason why study results would not also apply to
non-English speakers.

- Patients without enteral access within 12 hours of initiation of IV vasopressors

- Patients where the attending physician does not clinically intend to target a mean
arterial pressure of > 65 mmHg

- Patients with pheochromocytoma or thyrotoxicosis

- Patients with active bowel ischemia

We found this trial at
1
site
Charlottesville, Virginia 22903
(434) 924-0311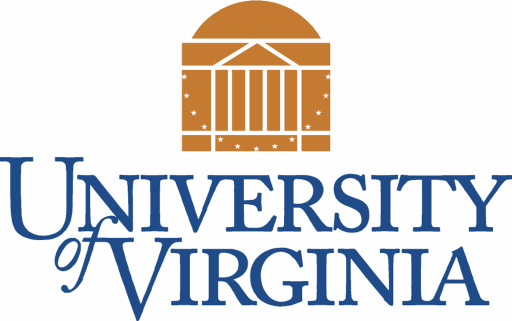 University of Virginia The University of Virginia is distinctive among institutions of higher education. Founded...
Click here to add this to my saved trials