A Study of FT 2102 in Participants With Advanced Solid Tumors and Gliomas With an IDH1 Mutation
| | |
| --- | --- |
| Status: | Recruiting |
| Conditions: | Liver Cancer, Liver Cancer, Brain Cancer, Brain Cancer |
| Therapuetic Areas: | Oncology |
| Healthy: | No |
| Age Range: | 18 - Any |
| Updated: | 3/16/2019 |
| Start Date: | November 1, 2018 |
| End Date: | April 1, 2022 |
| Contact: | Kathryn Lipford |
| Email: | klipford@formatherapeutics.com |
| Phone: | 857-209-2242 |
A Phase 1b/2 Study of FT 2102 in Participants With Advanced Solid Tumors and Gliomas With an IDH1 Mutation
This Phase 1/2 study will evaluate the safety, efficacy, PK, and PD of FT-2102 as a single
agent and in combination with other anti-cancer drugs in patients with advanced solid tumors
and gliomas.

The study is divided into two parts: single agent FT-2102 followed by combination therapy.

Part 1: A single agent, open-label study in up to five cohorts (glioma, hepatobiliary tumors,
chondrosarcoma, intrahepatic cholangiocarcinoma, and other IDH1 mutant solid tumors) that
will include a Phase 1 dose confirmation followed by a Phase 2 investigation of clinical
activity in up to 4 cohorts. During the dose confirmation, additional doses or altered dose
schedules may be explored.

Part 2: An open-label study of FT-2102 in combination with other anti-cancer agents. Patients
will be enrolled across 4 different disease cohorts, examining the effect of FT-2102 +
azacitidine (glioma and chondrosarcoma), FT-2102+nivolumab (hepatobiliary tumors) and
FT-2102+gemcitabine/cisplatin (intrahepatic cholangiocarcinoma). There will be a safety
lead-in followed by a Phase 2 evaluation in up to four cohorts of patients.

Key Inclusion Criteria:

- Patients must have documented IDH1-R132 gene-mutated disease as evaluated by site

- Glioma: Advanced glioma that has recurred or progressed following standard therapy, or
that has not responded to standard therapy.

- Hepatobiliary cancer that is relapsed/refractory or intolerant to approved
standard-of-care therapy (included: hepatocellular carcinoma, bile duct carcinoma,
intrahepatic cholangiocarcinoma or other hepatobiliary carcinomas)

- Chondrosarcoma that is relapsed or refractory and either locally advanced or
metastatic and not amenable to complete surgical excision

- Intrahepatic cholangiocarcinoma that is advanced nonresectable or metastatic
cholangiocarcinoma not eligible for curative resection or transplantation. Phase
1b/Safety Lead-in of Phase 2: relapsed or refractory disease. Combination Phase 2
(beyond Safety Lead-in): have received no more than 1 cycle of gemcitabine/cisplatin
therapy

- Other solid tumors that have relapsed or refractory to standard-of-care therapy with
no other available therapeutic options

- Good performance status

- Good kidney and liver function

Key Exclusion Criteria:

- Prior solid organ or hematopoietic cell transplant

- Prior treatment with IDH1 inhibitor (Single agent cohorts only)

- Congestive heart failure (New York Heart Association Class III or IV) or unstable
angina pectoris. Previous history of myocardial infarction within 1 year prior to
study entry, uncontrolled hypertension or uncontrolled arrhythmias

- Unstable or severe, uncontrolled medical condition (e.g., unstable cardiac function,
unstable pulmonary condition including pneumonitis and/or interstitial lung disease,
uncontrolled diabetes)

- Active, uncontrolled bacterial, viral, or fungal infections, requiring systemic
therapy

- PD-1 only: active autoimmune disease

We found this trial at
6
sites
1475 NW 12th Ave
Miami, Florida 33136
(305) 243-1000

University of Miami, Sylvester Comprehensive Cancer Center Sylvester Comprehensive Cancer Center integrates all cancer-related activities...
Click here to add this to my saved trials

2799 W Grand Blvd
Detroit, Michigan 48202
(313) 916-2600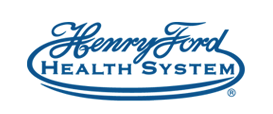 Henry Ford Hospital Founded in 1915 by auto pioneer Henry Ford and now one of...
Click here to add this to my saved trials

Click here to add this to my saved trials

New Brunswick, New Jersey 08903
Click here to add this to my saved trials

Salt Lake City, Utah 84112
Click here to add this to my saved trials

2401 South 31st Street
Temple, Texas 76508
Click here to add this to my saved trials