Trial of 68Ga-PSMA-11 PET/CT Molecular Imaging for Prostate Cancer Salvage Radiotherapy Planning [PSMA-SRT]
| | |
| --- | --- |
| Status: | Recruiting |
| Conditions: | Prostate Cancer |
| Therapuetic Areas: | Oncology |
| Healthy: | No |
| Age Range: | 18 - Any |
| Updated: | 9/21/2018 |
| Start Date: | July 12, 2018 |
| End Date: | July 2024 |
| Contact: | Jeannine Gartmann |
| Email: | jgartmann@MEDNET.UCLA.EDU |
| Phone: | 310-206-0596 |
Phase III Randomized Trial of 68Ga-PSMA-11 PET/CT Molecular Imaging for Prostate Cancer Salvage Radiotherapy Planning [PSMA-SRT]
To evaluate the success rate of salvage radiation therapy (SRT) for recurrence of prostate
cancer after prostatectomy with and without planning based on 68Ga-PSMA-11 PET/CT.
For men with a recurrence following radical prostatectomy, salvage external beam radiation
therapy (SRT) can provide long-term disease control if the recurrence is encompassed within
the treatment field and a sufficient radiation dose can be delivered to eradicate the
residual/recurrent cancer. SRT offers long-term biochemical control in about 60% of patients.
Target volume delineations for prostate cancer SRT after radical prostatectomy are usually
drawn in the absence of visibly recurrent disease.

68Ga-PSMA-11 PET/CT detects recurrent prostate cancer with sensitivity superior to standard
of care imaging at serum prostate specific antigen (PSA) values low enough to impact routine
SRT planning (i.e. <1.0 ng/ml). 68Ga-PSMA-11 PET/CT imaging can improve patient selection for
successful SRT by excluding patients with M1 disease where SRT would be futile (extra-pelvic
disease is seen in at least 13% of patients with PSA <1.0 ng/ml) and by improving the
coverage of the recurrent lesions by the pelvic radiation fields (out-of-field pelvic disease
is seen in at least 7% of patients).

This phase III randomized trial aims at showing that 68Ga-PSMA-11 PET/CT improve the success
rate of SRT after radical prostatectomy.

Routine care SRT involves either radiotherapy directed to the prostate bed alone, or the
prostate bed and pelvic lymph nodes. In addition, the radiotherapy can be delivered either
with or without concurrent ADT (typically for 6 months duration of ADT). The choice of
treating the prostate bed alone vs prostate bed and pelvic lymph nodes, with or without ADT,
is based upon clinico-pathologic features and practice patterns of the treating physician.
The treating physician will be asked to describe their general treatment plan prior to
randomization.

The treating physician will be encouraged to pursue their general treatment plan after
randomization regardless of what arm the patient is randomized into. In some cases, due to
specific anatomical features of the patient (for example, location of small bowel), or
patient's preference (for example, patient may decline ADT), the general treatment plan may
be modified during the radiotherapy planning process. However, the treating physician is
encouraged not to use the results of the PSMA PET/CT, if patient receives this scan, to
de-escalate therapy. For example, a negative PSMA PET/CT does not mean that the patient has
no recurrent prostate cancer. Furthermore, a PSMA PET/CT showing PSMA positive disease in one
or more pelvic nodes does not exclude the possibility of additional disease in the prostate
bed, and vice versa.

Patients will be followed until either one of the following conditions occur: 5 years after
the date of initiation of SRT, Biochemical progression, Diagnostic of metastatic disease,
Initiation of any additional, salvage therapy, Death.

Inclusion Criteria:

1. Histopathology proven prostate cancer

2. Planned SRT for recurrence after primary prostatectomy

3. PSA ≥ 0.1ng/ml at time of enrollment

4. Willingness to undergo radiotherapy.

5. Treating radiation oncologist intends to incorporate 68Ga-PSMA-11 PET/CT findings into
the radiotherapy plan if patient undergoes 68Ga-PSMA-11 PET/CT -

Exclusion Criteria:

1. Extra-pelvic metastasis on any imaging or biopsy

2. Prior PSMA PET/CT

3. Prior pelvic external beam radiation therapy (RT)

4. Androgen deprivation therapy (ADT) within 3 months before 68Ga-PSMA-11 PET/CT

5. Contraindications to radiotherapy (including active inflammatory bowel disease)

6. Concurrent systemic therapy for prostate cancer with investigational agents. -

We found this trial at
1
site
Los Angeles, California 90095
(310) 825-4321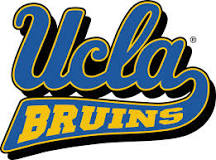 UCLA UCLA's primary purpose as a public research university is the creation, dissemination, preservation and...
Click here to add this to my saved trials