A Study of Tislelizumab (BGB-A317) Versus Chemotherapy as Second Line Treatment in Patients With Advanced Esophageal Squamous Cell Carcinoma
| | |
| --- | --- |
| Status: | Recruiting |
| Healthy: | No |
| Age Range: | 18 - Any |
| Updated: | 4/3/2019 |
| Start Date: | January 23, 2018 |
| End Date: | September 2021 |
| Contact: | Virginia Paton, Senior Director |
| Email: | clinicaltrials@beigene.com |
| Phone: | 1 (877) 828-5568 |
A Randomized, Controlled, Open-label, Global Phase 3 Study Comparing the Efficacy of the Anti-PD-1 Antibody Tislelizumab (BGB-A317) Versus Chemotherapy as Second Line Treatment in Patients With Advanced Unresectable/Metastatic Esophageal Squamous Cell Carcinoma
The purpose of this study is to evaluate the efficacy and safety of BGB-A317 as second line
treatment in patients with advanced unresectable/metastatic ESCC that has progressed during
or after first line therapy.

Inclusion Criteria:

1. Histologically confirmed diagnosis of esophageal squamous cell carcinoma (ESCC)

2. Tumor progression during or after first-line treatment for advanced unresectable /
metastatic ESCC

3. At least one measurable/evaluable lesion by RECIST v1.1

4. Eastern Cooperative Oncology Group (ECOG) performance status of 0 or 1 prior to
randomization

5. Adequate End organ function

Exclusion Criteria:

1. Receipt of 2 or more prior systemic treatments for advanced/metastatic unresectable
ESCC

2. History of gastrointestinal perforation and /or fistula or aorto-esophageal fistula
within 6 months prior to randomization

3. Apparent tumor invasion into organs located adjacent to the esophageal disease site
(eg, aorta or respiratory tract) at an increased risk of fistula in the study
treatment assessed by investigator

4. Uncontrollable pleural effusion, pericardial effusion, or ascites requiring frequent
drainage

5. Received prior therapies targeting PD-1 or PD-L1

6. Prior malignancy active within the previous 2 years (exceptions include the tumor
under investigation in this trial, and locally recurring cancers that have undergone
curative treatment, such as resected basal or squamous cell skin cancer, superficial
bladder cancer or carcinoma in situ of the prostate, cervix or breast)

7. Active brain or leptomeningeal metastasis.

8. Has active autoimmune disease or history of autoimmune diseases at high risk for
relapse

9. Known history of, or any evidence of interstitial lung disease, non-infectious
pneumonitis, pulmonary fibrosis diagnosed based on imaging or clinical findings, or
uncontrolled systemic diseases, including diabetes, hypertension, acute lung diseases,
etc

10. Known history of Human Immunodeficiency Virus (HIV)

11. Has cardiovascular risk factors

12. Pregnant or breastfeeding woman.

NOTE: Other protocol defined Inclusion/Exclusion criteria may apply.

We found this trial at
8
sites
Fort Sam Houston, Texas 78234
Click here to add this to my saved trials

Click here to add this to my saved trials

2799 W Grand Blvd
Detroit, Michigan 48202
(313) 916-2600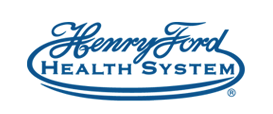 Henry Ford Hospital Founded in 1915 by auto pioneer Henry Ford and now one of...
Click here to add this to my saved trials

Fullerton, California 92835
Click here to add this to my saved trials

Click here to add this to my saved trials

Los Angeles, California 90033
Click here to add this to my saved trials

Click here to add this to my saved trials

Warrenville, Illinois 60555
Click here to add this to my saved trials