Safety and Efficacy of RRx-001 in the Attenuation of Oral Mucositis in Patients Receiving Chemoradiation for the Treatment of Oral Cancers
| | |
| --- | --- |
| Status: | Recruiting |
| Conditions: | Dental |
| Therapuetic Areas: | Dental / Maxillofacial Surgery |
| Healthy: | No |
| Age Range: | 18 - Any |
| Updated: | 12/21/2018 |
| Start Date: | July 12, 2018 |
| End Date: | June 2020 |
| Contact: | Scott Caroen |
| Email: | scaroen@EpicentRx.com |
| Phone: | 858-947-6641 |
A Phase 2a Randomized, Parallel Group, Open Label, Multicenter Study to Assess the Safety and Efficacy of RRx-001 in the Attenuation of Oral Mucositis in Patients Receiving Chemoradiation for the Treatment of Locally Advanced Squamous Cell Carcinoma of the Oral Cavity or Oropharynx
The purpose of this study is to determine if RRx-001, which is added on to the cisplatin and
radiation treatment, reduces the duration or length of severe oral mucositis in patients with
head and neck cancers. All patients in this study will receive 7 weeks of standard of care
radiation therapy given with the chemotherapy agent, cisplatin. Patients in arms 1, 2 and 3
will also receive RRx-001 on different schedules.
The standard treatment for head and neck cancer currently includes a chemotherapy drug called
cisplatin that is given by intravenous (IV) infusion and radiation, which is delivered from a
machine that precisely targets the tumor. One common and unfortunate side effect of treatment
with cisplatin and radiation is oral mucositis, which refers to irritation of the lining of
the mouth. Oral mucositis is a serious problem 1) because the open mouth sores from oral
mucositis may lead to severe pain, nutritional problems and dehydration from an inability to
eat and drink, an increased risk of infection from bacteria and fungus and delay or
discontinuation of treatment and 2) because there is only one approved therapy to treat or
prevent it.

Inclusion Criteria:

1. Pathologically confirmed diagnosis of squamous cell carcinoma (SCC) of the oral cavity
and oropharynx Note: Patients with unknown primary tumors whose treatment plan matches
the requirements specified in Inclusion Criterion #3 below are eligible for the trial

2. Treatment planned to include standard cisplatin monotherapy administered either every
three weeks (100 mg/m2 for 3 doses) with concomitant radiation delivered as a
continuous course of IMRT with single daily fractions of 2.0 to 2.2 Gy with a
cumulative radiation dose between 60 Gy and 72 Gy. Planned radiation treatment fields
must include at least two oral sites (buccal mucosa, floor of mouth, tongue, soft
palate) that are each planned to receive a total of > 55 Gy. Patients who have had
prior surgery are eligible, provided they have fully recovered from surgery, and
patients who may have surgery in the future are eligible.

3. ECOG performance status ≤ 2.

4. Participants must have adequate organ and marrow function as defined below:

A. Absolute neutrophil count (ANC) >1,500 / mm3 B. Platelets > 100,000 / mm3 C.
Hemoglobin ≥ 9.0 g/dL

5. Adequate renal and liver function as indicated by:

A. Serum creatinine acceptable for treatment with cisplatin per institutional
guidelines) B. Total bilirubin ≤ 1.5 x upper-normal limit (ULN) C. Aspartate
aminotransferase (AST) and alanine aminotransferase (ALT) ≤ 2.5 x ULN D. Alkaline
phosphatase ≤ 2.5 x ULN

6. Human papilloma virus (HPV) status in tumor has been documented using tumor
immunohistochemistry for HPV-p16 or other accepted test for patients with cancers of
the oropharynx, base of tongue, or unknown primary.

7. Age 18 years or older

8. Patient must consent to the access, review and analysis of previous medical and cancer
history, including imaging data by the sponsor or a third party nominated by the
sponsor.

9. Ability to understand and sign a written informed consent document.

10. Women of child-bearing potential and men with partners of child-bearing potential must
agree to use adequate contraception (hormonal or barrier method of birth control;
abstinence) prior to study entry, for the duration of study participation, and for 90
days following completion of therapy.

Note: A woman of child-bearing potential is any female (regardless of sexual
orientation, having undergone a tubal ligation, or remaining celibate by choice) who
meets the following criteria:

- Has not undergone a hysterectomy or bilateral oophorectomy; or

- Has not been postmenopausal for at least 12 consecutive months

11. Adequate visual access to permit examination of the following oral cavity sites: lips,
buccal mucosa, floor of mouth, ventral and lateral tongue and soft palate.

Exclusion Criteria:

1. Prior radiation to the head and neck

2. Tumor of the lips, nasopharynx, hypopharynx, larynx, or salivary glands

3. Patients with simultaneous primaries or bilateral tumors

4. Metastatic disease (M1) Stage IV

5. Malignant tumors other than HNC within the last 5 years, unless treated definitively
and with low risk of recurrence in the judgment of the treating investigator

6. Presence of oral mucositis (WHO Score ≥ Grade 1) or other oral mucosal ulceration at
study entry

7. Grade 3 or 4 dysphagia or odynophagia (National Cancer Institute Common Toxicity
Criteria, version 5.0) or inability to eat a normal diet

8. Requirement at baseline for parenteral or gastrointestinal tube-delivered nutrition
for any reason

9. Known history of HIV or active hepatitis B/C (patients who have been vaccinated for
hepatitis B and do not have a history of infection are eligible)

10. Any significant medical diseases or conditions, as assessed by the investigators and
sponsor that would substantially increase the medical risks of participating in this
study (i.e., uncontrolled diabetes, NYHA II-IV congestive heart failure, myocardial
infarction within 6 months of study, severe chronic pulmonary disease or active
uncontrolled infection, uncontrolled or clinically relevant pulmonary edema).

11. Pregnant or nursing

12. Untreated active oral or dental infection, including severe tooth decay (caries)

13. Known allergies or intolerance to cisplatin and similar platinum-containing compounds

14. Evidence of immediate life-threatening disease or a life expectancy of less than 3
months

15. Receipt of unapproved or off-label medication within 30 days prior to start of study
treatment

16. Sjogren syndrome

We found this trial at
10
sites
234 Goodman Dr
Cincinnati, Ohio 45229
(513) 584-1000

Principal Investigator: Vinita Takiar, MD
Phone: 513-584-7661
University of Cincinnati Medical Center Opening in 1823 as the country
Click here to add this to my saved trials

3550 Jerome Avenue
Bronx, New York 10467
(718) 920-4321

Principal Investigator: Rafi Kabarriti, MD
Phone: 718-920-5636
Montefiore Medical Center As the academic medical center and University Hospital for Albert Einstein College...
Click here to add this to my saved trials

281 W. Lane Ave
Columbus, Ohio 43210
(614) 292-6446

Principal Investigator: Marcelo Bonomi, MD
Phone: 614-685-8029
Ohio State University The Ohio State University's main Columbus campus is one of America's largest...
Click here to add this to my saved trials

Principal Investigator: Seth Reiner, MD
Phone: 303-765-3536
Click here to add this to my saved trials

1001 E 5th St
Greenville, North Carolina 27858
(252) 328-6131

Principal Investigator: Brian C Muzyka, DMD, MD, MBA
East Carolina University Whether it's meeting the demand for more teachers and healthcare professionals or...
Click here to add this to my saved trials

Johnson City, Tennessee 37604
Principal Investigator: Kyle T. Colvett, MD Kyle T Colvett, MD
Phone: 423-431-5647
Click here to add this to my saved trials

601 E Rollins St
Orlando, Florida 32803
(407) 303-5600

Principal Investigator: Matthew Biagioli, MD
Florida Hospital Florida Hospital is one of the country
Click here to add this to my saved trials

1020 Walnut St
Philadelphia, Pennsylvania 19107
(215) 955-6000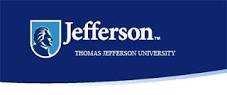 Principal Investigator: Voichita Bar-Ad, MD
Phone: 215-955-1964
Thomas Jefferson University We are dedicated to the health sciences and committed to educating professionals,...
Click here to add this to my saved trials

Santa Monica, California 90404
Principal Investigator: Santosh Kesari, MD, PhD
Phone: 310-582-7437
Click here to add this to my saved trials

Washington, District of Columbia 20052
Principal Investigator: Sharad Goyal, MD
Phone: 202-994-3647
Click here to add this to my saved trials