Efficacy of Pharmacotherapy to Enhance Weight Loss Following Sleeve Gastrectomy
| | |
| --- | --- |
| Status: | Not yet recruiting |
| Conditions: | Obesity Weight Loss |
| Therapuetic Areas: | Endocrinology |
| Healthy: | No |
| Age Range: | 18 - 70 |
| Updated: | 8/10/2018 |
| Start Date: | November 1, 2018 |
| End Date: | November 1, 2019 |
A Prospective Randomized Study Evaluating the Efficacy of Pharmacotherapy to Enhance Weight Loss Following Sleeve Gastrectomy
The study will investigate the effects of Metformin and Topiramate prescribed at 4 weeks
post-surgery on overall weight loss at 6 months post-surgery. The investigators will study
patients who, based on current diagnoses and medication regimens, could be expected to
benefit the most by taking a medication to facilitate additional post-surgery weight loss.
Patients scheduled to undergo laparoscopic sleeve gastrectomy (LSG) at Hartford Hospital's
Bariatric and Metabolic Surgery Program will be screened, consented and enrolled in the
study. Prior to surgery patients will be randomized to either pharmacotherapy or no
pharmacotherapy following LSG. For those randomized to receive pharmacotherapy, medications
will be initiated at 4 weeks, as this is the estimated time post-LSG at which patients
advance from a liquid diet to soft foods allowing medications to be better tolerated. Once
randomly assigned to the medication group, patients will receive Metformin or Topiramate
based upon physician judgment and medical history. Dosages will not be adjusted during the
course of the study. The primary outcome will be % total body weight loss (%TWL) at 6 months
following surgery, as the majority of the weight loss after LSG occurs during the first 6
months. Data collected through up to 12 months will be analyzed. The %TWL for both arms of
the study will also be assessed at 8 weeks, 16 weeks, and 9 months and one-year post-LSG.
Resolution of comorbidities will be noted.

Inclusion Criteria:

- Patients scheduled for sleeve gastrectomy as primary bariatric treatment

Exclusion Criteria:

- Qualified for Roux en Y gastric bypass

- On FDA approved weight loss medications prior to bariatric surgery

- Required to continue Topiramate, Zonisamide, and Buproprion for other chronic diseases
after bariatric surgery

- On Metformin, Dulaglutide, Exenatide, Exenatide Extended Release, Liraglutide,
Empaglifozin, Canaglifozin, Dapaglifozin, Buproprion, Zonisamide, and Topiramate,
prior to surgery.

- Have had lap band or other prior bariatric surgery

- Glomular filtration rate < 45

- Over 70 years old

- Not fluent in English

We found this trial at
1
site
80 Seymour St
Hartford, Connecticut 6102
(860) 545-5000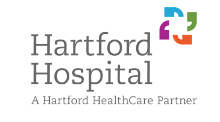 The Hartford Hospital Hartford Hospital is the major teaching hospital affiliated with the University of...
Click here to add this to my saved trials