Membrane Sweeping in Early Labor and Delivery Outcomes
| | |
| --- | --- |
| Status: | Recruiting |
| Conditions: | Women's Studies |
| Therapuetic Areas: | Reproductive |
| Healthy: | No |
| Age Range: | 18 - 50 |
| Updated: | 6/27/2018 |
| Start Date: | May 20, 2018 |
| End Date: | June 1, 2019 |
| Contact: | Jeanne S Sheffield, MD |
| Email: | jsheffi2@jhmi.edu |
| Phone: | 410 614-5186 |
Membrane sweeping is a routine procedure in obstetrics in term patients. It has been shown to
be effective in decreasing post term gestation and in increasing rate of spontaneous vaginal
delivery when used in setting of induction of labor in nulliparous patients. The goal of this
study is to determine if membranes sweeping in early labor is effective in improving delivery
outcomes including decreasing rate of cesarean section.
This is a non-blinded randomized controlled trial. Participants will be recruited at time of
presentation to triage for labor evaluation after cervical exam. Patients with a term,
singleton pregnancy who present with regular, painful contractions and a Bishop score < 7
will be recruited to the study. A random number generator will be used to create a list of
random binary numbers. If the patient agrees to the study, the random number list will be
used to assign the participant to membrane sweeping or no membrane sweeping. Participants
assigned to membrane sweeping will have an additional exam during their initial evaluation in
which the membranes will be separated from the cervix and lower part of the uterus with a
finger inserted into the cervical os. This would be done with at least one rotation
counterclockwise and one rotation clockwise. Those not assigned to membrane sweeping will not
have an additional exam. Patients will then be managed as per their primary Obstetrics (OB)
provider with the exception of no further membrane sweeping throughout the labor course.

Participants are only required to participate during initial evaluation and randomization. No
extra study visits are required.

Due to the nature of the intervention, which requires a provider to perform a procedure,
blinding will not be possible for this trial.

No therapy will be withheld for any patients. Their labor course will be managed as per their
primary provider using standards of care.

Non-treatment group is necessary in order to exam the difference of effects between membrane
sweeping and no membrane sweeping.

Patients will be removed from the study if they chose to withdraw their participation.

Participants will resume care as normal regardless of withdrawing study participation.

Inclusion Criteria:

- Singleton pregnancy at or after 39 weeks gestation, intact membranes, cephalic
presentation, nulliparous, Bishop score <7, English or Spanish speaking

Exclusion Criteria:

- Prior uterine surgery precluding vaginal delivery, maternal condition precluding
vaginal delivery, fetal anomaly, prior membrane stripping

We found this trial at
1
site
Baltimore, Maryland 21218
(410) 516-8000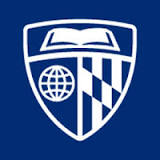 Johns Hopkins The Johns Hopkins University opened in 1876, with the inauguration of its first...
Click here to add this to my saved trials