EndoTAG-1 Plus Gemcitabine Versus Gemcitabine Alone in Patients With Measurable Locally Advanced and/or Metastatic Adenocarcinoma of the Pancreas Failed on FOLFIRINOX Treatment
| | |
| --- | --- |
| Status: | Recruiting |
| Conditions: | Cancer, Cancer, Cancer |
| Therapuetic Areas: | Oncology |
| Healthy: | No |
| Age Range: | 18 - Any |
| Updated: | 4/6/2019 |
| Start Date: | June 11, 2018 |
| End Date: | July 2020 |
| Contact: | Fern Lim |
| Email: | fernlim@syncorebio.com |
| Phone: | +886227603688 |
A Randomized Controlled, Open Label, Adaptive Phase-3 Trial to Evaluate Safety and Efficacy of EndoTAG-1 Plus Gemcitabine Versus Gemcitabine Alone in Patients With Measurable Locally Advanced and/or Metastatic Adenocarcinoma of the Pancreas Failed on FOLFIRINOX Treatment
The aim of this adaptive Phase 3 trial is to show a statistically significant superiority of
EndoTAG-1 in combination with gemcitabine compared to gemcitabine monotherapy in patients
with locally advanced/metastatic pancreatic cancer after FOLFIRINOX failure.

Inclusion Criteria:

1. Age ≥ 18 years

2. Written informed consent

3. Histologically or cytologically confirmed adenocarcinoma of the pancreas

4. Metastatic or locally advanced disease that is considered unresectable

5. Measurable / assessable disease according to RECIST v.1.1

6. Documented disease progression on first line FOLFIRINOX

7. Negative pregnancy test

8. Both male and female patients and their partners of childbearing potential must agree
to use two medically accepted methods of contraception (e.g., barrier contraceptives
[male condom, female condom, or diaphragm with a spermicidal gel], hormonal
contraceptives [implants, injectables, combination oral contraceptives, transdermal
patches, or contraceptive rings], or one of the following methods of birth control
(intrauterine devices, tubal sterilization or vasectomy) or must practice complete
abstinence from intercourse of reproductive potential during the course of the study
and for 90 days after last treatment (excluding women who are not of childbearing
potential and men who have been sterilized).

9. ECOG performance status 0 or 1

Exclusion Criteria:

1. Cardiovascular disease, New York Heart Association (NYHA) III or IV

2. History of severe supraventricular or ventricular arrhythmia

3. History of coagulation or bleeding disorder

4. History of acute myocardial infarction within 6 months before randomization

5. History of congestive heart failure

6. Acute or chronic inflammation (autoimmune or infectious)

7. Significant active/unstable non-malignant disease likely to interfere with study
assessments

8. Laboratory tests (hematology, chemistry) outside specified limits:

1. WBC ≤ 3 x 10³/mm³

2. ANC ≤ 1.5 x 10³/mm³

3. Platelets ≤ 100.000/mm³

4. Hb ≤ 9.0 g/dl (≤ 5.6 mmol/l)

5. aPTT > 1.5 x ULN

6. Serum creatinine > 2.0 mg/dl (> 176.8 μmol/l)

7. AST and/or ALT > 2.5 x ULN; for patients with significant liver metastasis AST
and/or ALT > 5 x ULN

8. Alkaline phosphatase > 2.5 x ULN

9. Total bilirubin > 2 x ULN

10. Albumin < 2.5 g/dL

9. Clinically significant ascites

10. Any anti-tumor treatment (except FOLFIRINOX as the first-line therapy) for pancreatic
adenocarcinoma before enrollment. Note: Patients who have undergone surgical
interventions for pancreatic adenocarcinoma will be eligible.

11. Any radiotherapy for pancreatic adenocarcinoma before enrollment except for treatment
of bone metastases if target lesions are not included in the irradiated field

12. Major surgery < 4 weeks prior to enrollment

13. Pregnant or nursing

14. Investigational medicinal product < 4 weeks of enrollment

15. Documented HIV history

16. Active hepatitis B infection requiring acute therapy Note: Subjects infected by the
hepatitis B virus will be eligible for the study if they have no signs of hepatic
decompensation and meet the liver function tests eligibility criteria.

17. Known hypersensitivity to any component of the EndoTAG-1 and/or gemcitabine
formulations

18. History of malignancy other than pancreatic cancer < 3 years prior to enrollment,
except nonmelanoma skin cancer or carcinoma in situ of the cervix treated locally

19. Vulnerable populations (e.g. subjects unable to understand and give voluntary informed
consent)

We found this trial at
15
sites
Principal Investigator: François Caroli-Bosc, MD
Click here to add this to my saved trials

Charlottesville, Virginia 22908
Principal Investigator: Paul Kunk, MD
Click here to add this to my saved trials

Principal Investigator: Andrew Pippas, MD
Click here to add this to my saved trials

Principal Investigator: Philip A Philip, MD
Click here to add this to my saved trials

2799 W Grand Blvd
Detroit, Michigan 48202
(313) 916-2600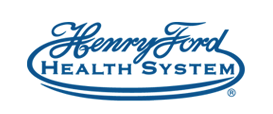 Principal Investigator: Ira Wollner, MD
Henry Ford Hospital Founded in 1915 by auto pioneer Henry Ford and now one of...
Click here to add this to my saved trials

Principal Investigator: Henry Xiong, MD
Click here to add this to my saved trials

Indianapolis, Indiana 46260
Principal Investigator: Brian Mulherin, MD
Click here to add this to my saved trials

Principal Investigator: Stacey Kay Knox, MD
Click here to add this to my saved trials

2910 Tricom Street
North Charleston, South Carolina 29406
Principal Investigator: Charles Holladay, MD
Click here to add this to my saved trials

Sayre, Pennsylvania 18840
Principal Investigator: Philip Lowry, MD
Click here to add this to my saved trials

Principal Investigator: Ira Oliff, MD
Click here to add this to my saved trials

Principal Investigator: Lucas Wong, MD
Click here to add this to my saved trials

The Woodlands, Texas 77380
Principal Investigator: Mary Crow, MD
Click here to add this to my saved trials

Principal Investigator: David Einspahr, MD
Click here to add this to my saved trials

Tupelo, Mississippi 38801
Principal Investigator: Andrew Kellum, MD
Click here to add this to my saved trials