Effects of Gait Biofeedback and Impairment-based Rehabilitation in Individuals With Chronic Ankle Instability
| | |
| --- | --- |
| Status: | Recruiting |
| Conditions: | Orthopedic |
| Therapuetic Areas: | Orthopedics / Podiatry |
| Healthy: | No |
| Age Range: | 18 - 30 |
| Updated: | 5/18/2018 |
| Start Date: | February 15, 2018 |
| End Date: | March 2020 |
| Contact: | Rachel M Koldenhoven, MEd |
| Email: | rmk7ye@virginia.edu |
| Phone: | 434-924-6184 |
Individuals with chronic ankle instability (CAI) have demonstrated altered gait patterns.
Gait training may be necessary to address these alterations as protocols focusing solely on
strength or balance have not been shown to impact walking gait. Biofeedback about the foot
position during walking may help improve gait biomechanics. The purpose is to determine
whether a 4-week rehabilitation program that includes biofeedback has beneficial effects on
self-reported function and ankle gait kinematics compared to rehabilitation alone in people
with CAI. The design is a single-blinded randomized controlled trial. Participants will
complete baseline self-reported function questionnaires and walking gait trials and then be
randomized to complete 4- weeks of supervised rehabilitation with or without audiovisual
biofeedback. Follow up emails will ask for participant information about ankle health and to
complete questionnaires about their ankle for 6 months and 12 months after completing
rehabilitation.
This study will require 10 visits for all participants. Both groups will participate in
baseline and follow-up gait assessments involving walking on a treadmill at 1.34 m/s.
Follow-up visits will be conducted within 72 hours of the participant's final rehabilitation
session. Using a rigid cluster marker setup, reflective markers will be placed on the upper
back, sacrum, and bilaterally on the thigh, shank, rearfoot, and forefoot. A 5-minute
familiarization period will be completed to ensure participants are comfortable and walking
as normally as possible. Following the familiarization period, 1-minute of continuous gait
data will be collected. The data collected during baseline and follow-up gait assessments
will be used to analyze the primary and secondary outcome measures for kinematics.
Participants will also complete the patient reported outcomes (FAAM ADL & Sport Subscale) at
the baseline and follow-up visits.

Impairment-based Rehabilitation:

Four weeks of supervised rehabilitation (8 sessions) will be provided to both groups. This
rehabilitation paradigm has been previously reported by Donovan and Hertel. Impairment-based
rehabilitation involves identifying and treating deficits in 4 broad domains including range
of motion (ROM), strength, balance, and functional exercises by using an "asses, treat,
re-assess" approach. Previously reported intervention methods will be used in this study. The
clinician administering the rehabilitation will be blinded to the subjects' intervention
group status.

Intervention:

Gait training using visual feedback for frontal plane ankle position at initial contact (IC)
will be projected onto a screen in front of the treadmill.

Gait Training Protocol:

The goal of this protocol is to improve the position of the ankle at IC using visual feedback
gait training over the course of 4 weeks. The intervention group will participate in 2
sessions of gait training per week for 4 weeks using intermittent feedback described by
Noehren et al. The Motion Monitor is a software system uses body movements to provide visual
feedback to the participant by using information from retroreflective markers on the body
that are captured by the cameras. The software will use the position of the rearfoot marker
cluster in relation to the shank marker cluster to determine the rearfoot inversion angle at
IC and provide visual biofeedback information for the next step. Visual feedback in the shape
of a line will be displayed as an image projected onto a screen in front of the treadmill
representing frontal plane inversion angle. The line will adjust (similar to a teeter-totter)
according to the position of the foot and will change color accordingly. When the ankle
position is too inverted, the line will turn red and an audio tone will be heard by the
participant. When the ankle position is in a good position, the line will turn green and the
tone will not be heard.

Inclusion Criteria:

- >1 Ankle Sprain (>12 months prior)

- Physically active (>1.5 hr/week)

- > 10 on Identification of Functional Ankle Instability (IdFAI)

- < 90 Foot and Ankle Ability Measure (FAAM) Activities of Daily Living (ADL)

- < 85 FAAM Sport

Exclusion Criteria:

- Hx of LE fracture

- Hx of LE surgery

- Hx of ankle sprain within last 6 weeks

- Participating in physical therapy for ankle

- Multiple Sclerosis

- Marfan's Syndrome

- Lumbosacral Radiculopathy

- Ehlers-Danlos Syndrome

- Diabetes Mellitus

- Pregnant (self-reported)

- Unable to provide informed consent

We found this trial at
1
site
Charlottesville, Virginia 22903
(434) 924-0311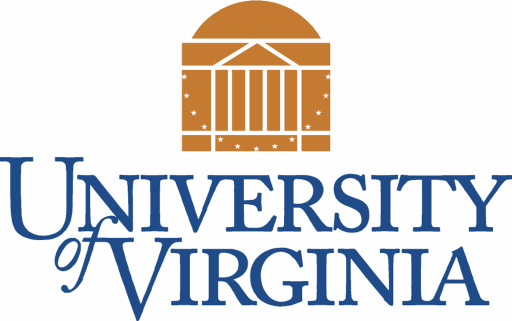 University of Virginia The University of Virginia is distinctive among institutions of higher education. Founded...
Click here to add this to my saved trials