A Study of HIV-infected Subjects Initiating Anti-HIV Drugs for the First Time
| | |
| --- | --- |
| Status: | Recruiting |
| Conditions: | HIV / AIDS |
| Therapuetic Areas: | Immunology / Infectious Diseases |
| Healthy: | No |
| Age Range: | 18 - 60 |
| Updated: | 10/2/2013 |
| Start Date: | January 2008 |
| Contact: | Sharon Lewis, RN,BSN, CCRN |
| Email: | slewis@drexelmed.edu |
| Phone: | 215-762-3251 |
A Study of HIV-Infected Subjects Initiating HAART for the First Time: A Qualifying Pre-Study for Dendritic Cell Immunization Study

Subjects who are ready to start anti-retroviral therapy (ART) will be screened to see if
they are eligible for this study. If interested, patient will enroll in this study the same
day they are going to start their ART. A blood sample will be obtained that day before they
start ART. This sample will be frozen and sent to a special lab at Argos Therapeutics to be
stored until the subject's personalized vaccine can be created. We are not certain that a
vaccine can be created for everyone. Subjects will be under no obligation to receive the
vaccine if it is made.


Inclusion Criteria:

- Patients have never taken ARVs,have had a minimum of a twelve week break in
regimen,or only as post exposure prophylaxis or for less that 14 days.

- Viral load at least 8,000

- CD4 count at least 200 within 30 days of study enrollment

Exclusion Criteria:

- Prior use of HIV Vaccine

- Hepatitis B surface antibody positive

- Hepatitis C positive

- Positive syphilis

- History of or evidence of severe illness/malignancy

We found this trial at
1
site
2900 W Queen Ln
Philadelphia, Pennsylvania 19129
(215) 991-8100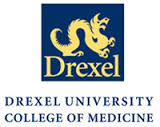 Drexel University College of Medicine Drexel University College of Medicine represents the consolidation of two...
Click here to add this to my saved trials