A Study of LAM-003 in Patients With Acute Myeloid Leukemia
| | |
| --- | --- |
| Status: | Recruiting |
| Conditions: | Cancer, Blood Cancer, Blood Cancer, Hematology |
| Therapuetic Areas: | Hematology, Oncology |
| Healthy: | No |
| Age Range: | 18 - Any |
| Updated: | 12/13/2018 |
| Start Date: | January 16, 2018 |
| End Date: | January 2020 |
| Contact: | Henri Lichenstein, PhD |
| Email: | hlichens@ai-thera.com |
| Phone: | 203-458-7100 |
A Phase 1 Dose-Escalation Study of LAM-003 in Patients With Acute Myeloid Leukemia
A Phase 1 Dose-Escalation Study of LAM-003 in Patients with Acute Myeloid Leukemia
This clinical trial is a Phase 1 study evaluating the safety, pharmacokinetics,
pharmacodynamics, and antitumor activity of LAM-003 across a range of LAM 003 dose levels
when administered to subjects with previously treated relapsed or refractory AML.

Subjects will self-administer oral LAM 003 either once or twice per day as long as they are
safely benefitting from therapy. Cohorts of 3 to 6 subjects will be sequentially enrolled at
progressively higher dose levels of LAM 003 using a standard 3+3 dose-escalation design.
Based on the pattern of dose-limiting toxicities observed in the first 4 weeks of therapy,
escalation will proceed to define a recommended LAM-003 dosing regimen.

Inclusion Criteria:

1. Men and women of age ≥18 years.

2. Eastern Cooperative Oncology Group (ECOG) performance status of 0, 1, or 2.

3. Presence of measurable AML that has progressed during or relapsed after prior therapy

4. All acute toxic effects of any prior antitumor therapy resolved to Grade 1.

5. Adequate hepatic profile.

6. Adequate renal function.

7. Adequate coagulation profile.

8. Negative antiviral serology for human immunodeficiency virus (HIV), hepatitis B, and
hepatitis C.

9. For female subjects of childbearing potential, a negative serum pregnancy test.

10. For both male and female subjects, willingness to use adequate contraception.

11. Willingness and ability of the subject to comply with study activities.

12. Evidence of a personally signed informed consent document.

Exclusion Criteria:

1. Leukemic blast cell count >50 × 109/L before the start of study therapy and despite
the use hydroxyurea, cytarabine, and/or cyclophosphamide.

2. Presence of known central nervous system (CNS) leukemia.

3. Presence of another major cancer.

4. Ongoing Grade >1 proliferative or nonproliferative retinopathy.

5. Significant cardiovascular disease or ECG abnormalities.

6. Significant gastrointestinal disease

7. Uncontrolled ongoing infection.

8. Pregnancy or breastfeeding.

9. Major surgery within 4 weeks before the start of study therapy.

10. Subject is a candidate for hematopoietic stem cell transplantation (HSCT).

11. Ongoing severe graft-versus-house disease (GVHD) with Grade ≥2 serum bilirubin, Grade
≥3 skin involvement, or Grade ≥3 diarrhea at the start of study therapy.

12. Prior solid organ transplantation.

13. Ongoing immunosuppressive therapy other than corticosteroids.

14. Use of a strong inhibitor or inducer of cytochrome P450 (CYP) 3A4.

15. Use of a drug known to prolong the cardiac QT interval.

16. Concurrent participation in another therapeutic or imaging clinical trial.

17. Presence of a concomitant medical condition that (in the judgement of the
investigator) interferes with the ability of the subject to participate in the study.

We found this trial at
6
sites
Principal Investigator: Sangmin Lee, MD
Phone: 212-746-4882
Click here to add this to my saved trials

Baltimore, Maryland 20742
(301) 405-1000

Principal Investigator: Maria Baer, MD
Phone: 410-328-8708
University of Maryland As a globally-connected university offering a world-class education, the University of Maryland...
Click here to add this to my saved trials

450 Brookline Ave
Boston, Massachusetts 2215
617-632-3000

Principal Investigator: Marlise Luskin, MD
Phone: 617-632-5918
Dana-Farber Cancer Institute Since it's founding in 1947, Dana-Farber has been committed to providing adults...
Click here to add this to my saved trials

8503 Arlington Blvd., Ste. 400
Fairfax, Virginia 22031
(703) 280-5390

Principal Investigator: Alexander Spira, MD
Phone: 703-280-5390
Virginia Cancer Specialists, PC Now the world's most advanced cancer treatment capabilities can be found...
Click here to add this to my saved trials

Hackensack, New Jersey 07601
Principal Investigator: James McCloskey, MD
Phone: 551-996-3925
Click here to add this to my saved trials

New Haven, Connecticut 6520
(203) 432-4771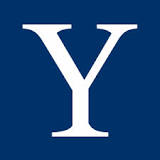 Principal Investigator: Nikolai Podoltsev
Phone: 203-785-4699
Yale University Yale's roots can be traced back to the 1640s, when colonial clergymen led...
Click here to add this to my saved trials