Development of an Osteoarthritis (OA) Care Plan to Improve Process and Quality of OA Treatment Decisions
| | |
| --- | --- |
| Status: | Recruiting |
| Conditions: | Arthritis, Osteoarthritis (OA) |
| Therapuetic Areas: | Rheumatology |
| Healthy: | No |
| Age Range: | 18 - 99 |
| Updated: | 2/8/2019 |
| Start Date: | November 1, 2017 |
| End Date: | October 17, 2021 |
| Contact: | Patricia D Franklin, MD MBA MPH |
| Email: | patricia.franklin@northwestern.edu |
| Phone: | 508-856-5946 |
Patient Osteoarthritis Care Plan To Inform Optimal Treatment
Knee and hip osteoarthritis (OA) is the most common cause of disability in the U.S. and
affects more than 60% of adults over 65 years. As the burden of knee and hip OA increases
among aging adults, more patients are deciding to have joint replacement surgery. However, no
clear guidelines exist for patients to determine if or when to undergo total joint
replacement (TJR).

The investigators plan to develop a web-based system that will provide individualized patient
OA Care Plans that will help patients make informed decisions about how to treat their
arthritis. The investigators will be using this system with patients to see if they find it
useful.

The investigators believe that the OA Care plan will improve the process and quality of OA
treatment decisions and the quality of OA care.
The investigators propose to prospectively randomize orthopedists, with their patients, to
receive (or not) a real-time, web-based system intervention: the OA Care plan. The OA Care
plan will include individualized, patient-centric information: (1) trended patient-reported
OA pain and function, (2) tailored estimates of likely TJR benefits and risks based on a
contemporary US cohort of 25,000 TJR patients (FORCE-TJR Registry), (3) evidence-based
information for non-operative care, and (4) individual patient goals.

Specific Aims include:

Aim 1. Patients and their Caregivers/Trusted Others will refine the design, content, and
usability of a real-time, web-based individual OA Care plan to guide TJR and non-operative OA
care decisions.

Aim 2. Randomize 26 orthopedists, and their patients, to receive the OA Care plan at the time
of orthopedic consultation (intervention) vs. usual care (control) and compare (a) OA care
decision process and quality and (b) quality of OA care as measured by pain relief and
functional gain in the two arms at 6 and 12 months after the decision, and assess the impact
of decision quality on quality of OA care.

Aim 3. Randomize 36 orthopedists, and their patients, to receive the OA Care plan plus peer,
family, and primary care physician support (OA Care plan+Support; intervention) vs. the OA
Care plan alone and compare the quality of OA care decision and quality of care (pain relief,
functional gain) in the two arms.

Based on the components of the Chronic Care Model, this technology-delivered, individualized
OA Care plan will enable patients and clinicians to make treatment decisions based on patient
symptoms, goals, and comparative effectiveness evidence. The investigators hypothesize that
OA Care plan users, as compared to usual care, will report greater decision quality for both
TJR or non-operative care, and better quality of care (less OA pain, greater function).
Further, the investigators anticipate incremental effectiveness of the OA Care plan+Support
(peer, family, and primary care support) on the same outcomes. Study results will guide
future OA Care plan implementation to assure optimal healthcare for patients with advanced
knee and hip OA. Finally, lessons learned from the evaluation of this automated
patient-centric decision support system can be extended beyond OA and TJR to other elective
surgical procedures to engage informed patients to make optimal individual decisions.

Inclusion Criteria:

- All new patients to participating surgeon's practice for the purpose of evaluation of
knee or hip OA are possible participants.

- Patients must be 18 years of age or older and able to provide informed consent.

Exclusion Criteria:

- Inflammatory arthritis, such as rheumatoid or psoriatic arthritis

- Recent knee or hip injury as purpose for visit

- Pregnant women

- Prisoners

- Non-English speaking subjects- As we are refining and testing a web-based system
intervention that provides individualized patient OA Care plans to improved shared
decision making between patients and providers, for research purposes we must assure
that the 'counseling' between the surgeon and patient will be in their native
language. Once we have identified what materials work at the end of the study, we will
translate materials into Spanish.

We found this trial at
1
site
55 N Lake Ave
Worcester, Massachusetts 01655
(508) 856-8989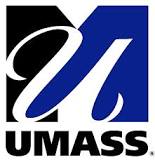 Univ of Massachusetts Med School As the commonwealth's only public medical school, we take seriously...
Click here to add this to my saved trials