Spreading Depolarizations in Traumatic Brain Injury
| | |
| --- | --- |
| Status: | Recruiting |
| Conditions: | Neurology |
| Therapuetic Areas: | Neurology |
| Healthy: | No |
| Age Range: | 18 - Any |
| Updated: | 12/23/2017 |
| Start Date: | March 28, 2017 |
| End Date: | July 14, 2020 |
| Contact: | Jed Hartings, PhD |
| Email: | Jed.Hartings@uc.edu |
| Phone: | 5135583567 |
Development and Validation of Spreading Depolarization Monitoring for TBI Management
This research aims to extend the application of spreading depolarization monitoring to
non-surgical TBI patients, using intraparenchymal electrode arrays and scalp
electroencephalography to detect depolarizations and develop less invasive monitoring
methods.
This study aims to develop the new clinical science of spreading depolarizations for routine
monitoring of all TBI patients requiring intensive care. This will be accomplished by
investigating automated and non-invasive methods for bedside detection of spreading
depolarizations and by determining the prognostic value of such monitoring across the
spectrum of TBI severity. While current monitoring of depolarizations is invasive and limited
to the subgroup of TBI patients requiring craniotomy, pilot studies have shown that spreading
depolarizations are also manifested in non-invasive scalp electroencephalographic (EEG)
recordings. Here, approximately 189 subjects will undergo neuromonitoring with EEG only
(n=63), with combined EEG and intraparenchymal ECoG (n=63), or with combined EEG and subdural
ECoG (n=63). Simultaneous ECoG and EEG monitoring will allow characterization of the EEG
signatures of spreading depolarizations and enable identification of signal-processing steps
and quantitative criteria for their detection with clinically meaningful sensitivity and
specificity, as validated against the gold standard of invasive ECoG. In parallel, an
observational electrophysiology study of all TBI patients admitted to intensive care,
including non-surgical cases, will characterize the incidence of spreading depolarizations
across the TBI severity spectrum. Successful completion of these objectives will 1) determine
the extent to which findings obtained in surgical TBI patients also generalize to patients
who are managed medically, and 2) establish the first non-invasive method for routine bedside
monitoring of a neuronal pathomechanism with proven relevance to TBI outcome. In doing so,
this study may enable an individualized approach to TBI management and clinical trials in
which neuroprotective therapies can be administered selectively to patients based on
real-time identification of a marker and mechanism of secondary neuronal injury.

Inclusion Criteria:

1. Enrollment in TRACK-TBI CA cohort

2. Admission to intensive care

3. Documented TBI <24 hr before anticipated placement of electrodes

4. Lobe of primary injury accessible for ECoG by burr hole or craniotomy access

5. Age ≥ 18 years

6. Acute brain CT for clinical care

7. Visual acuity/hearing adequate for testing

8. Fluency in English or Spanish

9. Ability to obtain informed consent

Exclusion Criteria:

1. Significant polytrauma that would confound outcome assessment

2. Prisoners or patients in custody

3. Pregnancy

4. Patients on psychiatric hold

5. Major debilitating baseline mental health disorder that would interfere with follow-up
and the validity of outcome

6. Major debilitating neurological disease impairing baseline awareness, cognition, or
validity of follow-up and outcome assessment

7. Significant history of pre-existing conditions that would interfere with follow-up and
outcome assessment

8. Low likelihood of follow-up

9. Current participation in an interventional trial

10. Penetrating TBI

11. Spinal cord injury with ASIA score of C or worse

12. Bilateral unreactive pupils or other evidence of unsurvivable injury

13. Evidence of coagulopathy (INR>1.5 or thrombocytopenia) or infection, which
contraindicate invasive monitoring

We found this trial at
7
sites
Miami, Florida 33124
(305) 284-2211

University of Miami A private research university with more than 15,000 students from around the...
Click here to add this to my saved trials

185 Cambridge Street
Boston, Massachusetts 02114
617-724-5200

Click here to add this to my saved trials

1200 Moursund Street
Houston, Texas 77030
(713) 798-4951

Baylor College of Medicine Baylor College of Medicine in Houston, the only private medical school...
Click here to add this to my saved trials

4200 Fifth Ave
Pittsburgh, Pennsylvania 15260
(412) 624-4141

University of Pittsburgh The University of Pittsburgh is a state-related research university, founded as the...
Click here to add this to my saved trials

2600 Clifton Ave
Cincinnati, Ohio 45267
(513) 556-6000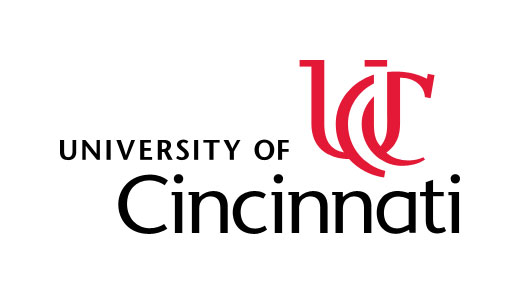 University of Cincinnati The University of Cincinnati offers students a balance of educational excellence and...
Click here to add this to my saved trials

3451 Walnut St
Philadelphia, Pennsylvania 19104
1 (215) 898-5000

Univ of Pennsylvania Penn has a long and proud tradition of intellectual rigor and pursuit...
Click here to add this to my saved trials

San Francisco, California 94143
Click here to add this to my saved trials