Exercise Dose and Metformin for Vascular Health in Adults With Metabolic Syndrome
| | |
| --- | --- |
| Status: | Recruiting |
| Conditions: | Endocrine |
| Therapuetic Areas: | Endocrinology |
| Healthy: | No |
| Age Range: | 40 - 70 |
| Updated: | 1/19/2019 |
| Start Date: | August 7, 2017 |
| End Date: | January 31, 2022 |
| Contact: | Applied Metabolism and Physiology Lab |
| Email: | slm4ps@virginia.edu |
| Phone: | 434-243-8677 |
Health organizations recommend exercise in an intensity based manner to promote
cardiovascular adaptation and prevent disease. Metformin is a common anti-diabetes medication
that reduces future type 2 diabetes and cardiovascular disease (CVD) risk. However, the
optimal dose of exercise to be combined with metformin for vascular health remains unknown.
The purpose of this study is to evaluate whether combining high or low intensity exercise
with metformin has the potential to outperform either exercise intensity alone on blood flow
across the arterial tree as well as impact insulin action in individuals with metabolic
syndrome. Identification of such outcomes will indicate 1) whether and how metformin should
be combined with physical activity for CVD prevention, 2) provide the first indication of
whether exercise intensity reduces CVD risk via multi-level vasculature function vs.
metabolic insulin action, and 3) provide a rational early treatment for people with metabolic
syndrome to prevent/treat type 2 diabetes and CVD.

Inclusion Criteria:

- Male or female >40 and <70 years old.

- Has a body mass index >27 and <47 kg/m2.

- Not diagnosed with Type 2 diabetes.

- Not currently engaged in > 60 min/wk of exercise

- Meet at least 3 of 5 National Cholesterol Education Adult Treatment Panel III

Metabolic Syndrome criteria:

- Increased waist circumference (≥102 cm in men; ≥88 cm in women)

- Elevated triglycerides (≥150 mg/dl), or on medication for treating the condition

- Reduced HDL-cholesterol (<40mg/dl in men, <50 mg/dl in women), or on medication for
treating the condition

- High blood pressure (≥130 mmHg systolic or ≥85mmHg diastolic), or on medication for
treating the condition

- Elevated fasting glucose (≥100 mg/dl), or on medication for treating the condition

Exclusion Criteria:

- Morbidly obese patients (BMI >47 kg/m2) and overweight/lean patients (BMI <27 kg/m2)

- Evidence of type 1 diabetes and diabetics requiring insulin therapy.

- Subjects who have not been weight stable (>2 kg weight change in past 3 months)

- Subjects who have been recently active (>30 min of moderate/high intensity exercise, 2
times/week).

- Subjects who are smokers or who have quit smoking <5 years ago

- Subjects prescribed metformin or have taken metformin within 1 year.

- Subjects with abnormal estimated glomerular filtration rate (eGFR).

- Hypertriglyceridemic (>400 mg/dl) and hypercholesterolemic (>260 mg/dl) subjects

- Hypertensive (>160/100 mmHg)

- Subjects currently taking medications that affect heart rate and rhythm (i.e. Ca++
channel blockers, nitrates, alpha- or beta-blockers).

- Subjects with a history of significant metabolic, cardiac, congestive heart failure,
cerebrovascular, hematological, pulmonary, gastrointestinal, liver, renal, or
endocrine disease or cancer that in the investigator's opinion would interfere with or
alter the outcome measures, or impact subject safety.

- Pregnant (as evidenced by positive pregnancy test) or nursing women

- Subjects with contraindications to participation in an exercise training program

- Currently taking active weight suppression medication (e.g. phentermine,orlistat,
lorcaserin, naltrexone-bupropion in combination, liraglutide, benzephetamine,
diethylpropion, phendimetrazine)

- Known hypersensitivity to perflutren (contained in Definity)

We found this trial at
1
site
Charlottesville, Virginia 22903
(434) 924-0311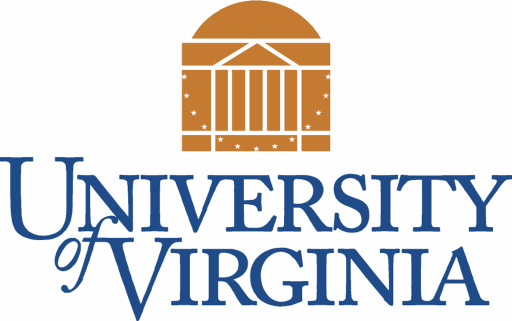 University of Virginia The University of Virginia is distinctive among institutions of higher education. Founded...
Click here to add this to my saved trials