A Study to Evaluate the Effect of Vitamin D on PFS in Indolent Non-Hodgkin's Lymphoma
| | |
| --- | --- |
| Status: | Recruiting |
| Conditions: | Lymphoma, Lymphoma |
| Therapuetic Areas: | Oncology |
| Healthy: | No |
| Age Range: | 18 - Any |
| Updated: | 3/27/2019 |
| Start Date: | September 7, 2017 |
| End Date: | September 2023 |
| Contact: | Michael Brady, PhD |
| Email: | michael_brady@urmc.rochester.edu |
| Phone: | 585-276-3203 |
ILyAD (Indolent Lymphoma And Vitamin D): A Phase III Double Blind, Prospective Randomized Trial to Evaluate the Supplemental Effect of Vitamin D (Cholecalciferol) on Progression-free Survival in Patients With Low Tumor-burden Indolent Non-Hodgkin Lymphoma Treated With Rituximab Therapy
Despite strong evidence suggesting that vitamin D deficiency is associated with undesirable
outcomes in patients with numerous cancers, there has never been a thorough study of vitamin
D treatment in subjects undergoing treatment for cancer. The purpose of this study is to
evaluate whether modification of vitamin D levels in the blood, through supplementation, can
improve outcomes.

Inclusion Criteria:

Each of the following criteria must be met in order for a patient to be considered eligible
for registration:

- Biopsy proven (with hematopathology review at one of the participating sites to
confirm correct histology in accordance with World Health Organization) indolent
lymphoma to include the following diagnoses:

- Grade 1, 2, or 3a follicular lymphoma

- Small lymphocytic lymphoma (CLL excluded)

- Marginal zone lymphoma (nodal or splenic)

- Mucosal-associated lymphoid tissue

- Measurable disease defined by Lugano criteria

- No prior anti-lymphoma systemic therapy; prior radiation therapy allowed

- Age 18 or over

- Ann Arbor stages II, III or IV

- Patients with follicular lymphoma must have PET FDG-avid lymphoma and fulfill Low
tumor burden by Groupe D'Etude des Lymphomes Folliculaires (GELF) criteria:

- No mass > 7 cm

- < 3 distinct masses of greater than 3 cm

- No B symptoms

- No splenomegaly > 16 cm by computed tomography (CT) scan

- No risk of vital organ compression

- No leukemic phase > 5000/µl circulating lymphocytes (except for in patients with
splenic marginal zone diagnosis)

- No cytopenias (platelets < 100,000/µl, hemoglobin < 10 g/dl, or absolute
neutrophil count < 1500/µl)

Exclusion Criteria:

The following criteria will prevent inclusion of an inappropriate subject into the trial:

- Osteoporosis requiring prescription treatment

- Known symptomatic primary hyperparathyroidism

- Hypercalcemia defined as above the institutional normal range (corrected for albumin
when albumin levels are below normal)

- History of calcium-related kidney stones

- Creatinine > 1.5X above upper limit of normal

- Women who are known to be pregnant or who plan to become pregnant while on rituximab
treatment

We found this trial at
7
sites
Saint Louis, Missouri 63110
Principal Investigator: Brad Kahl, MD
Click here to add this to my saved trials

101 Jessup Hall
Iowa City, Iowa 52242
(319) 335-3500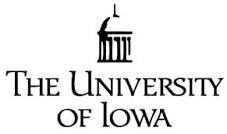 Principal Investigator: Brian Link, MD
University of Iowa With just over 30,000 students, the University of Iowa is one of...
Click here to add this to my saved trials

Miami, Florida 33124
(305) 284-2211

Principal Investigator: Izidore Lossos, MD
University of Miami A private research university with more than 15,000 students from around the...
Click here to add this to my saved trials

Principal Investigator: Christopher Flowers, MD
Phone: 404-778-2419
Click here to add this to my saved trials

1515 Holcombe Blvd
Houston, Texas 77030
 713-792-2121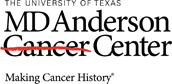 Principal Investigator: Loretta Nastoupil, MD
Phone: 713-792-1044
University of Texas M.D. Anderson Cancer Center The mission of The University of Texas MD...
Click here to add this to my saved trials

Principal Investigator: John P. Leonard, MD
Click here to add this to my saved trials

Rochester, New York 14642
Principal Investigator: Jonathan W. Friedberg, MD
Phone: 585-276-5812
Click here to add this to my saved trials