A Controlled Trial of Losartan in Posttraumatic Stress Disorder
| | |
| --- | --- |
| Status: | Recruiting |
| Conditions: | Psychiatric, Psychiatric |
| Therapuetic Areas: | Psychiatry / Psychology |
| Healthy: | No |
| Age Range: | 18 - 70 |
| Updated: | 2/14/2019 |
| Start Date: | July 2016 |
| End Date: | September 2019 |
| Contact: | Murray B Stein, MD, MPH |
| Email: | mstein@ucsd.edu |
| Phone: | 858-534-6451 |
Enhancing Fear Extinction Via Angiotensin Type 1 Receptor Inhibition: A Randomized Controlled Trial in Posttraumatic Stress Disorder
This study is being conducted to determine if losartan, an angiotensin receptor blocker
(ARB), is safe and effective in the treatment of posttraumatic stress disorder (PTSD)
symptoms. The study is also intended to determine if certain genetic markers are useful in
predicting PTSD symptom reduction with losartan. Approximately 160 subjects with chronic PTSD
ages 18-65 will participate in this study across five sites. Subjects will be assigned by
chance to take either flexibly dosed losartan (up to a maximum dosage of 100 mg) or placebo
(which resembles the study drug but has no active ingredients), once a day for 10 weeks.
Furthermore, it is hypothesized that CC homozygotes for rs4311 SNP in the ACE gene will have
a superior response to losartan on PTSD symptoms compared to T carriers.
There are limited current treatments available for PTSD, and the only FDA-approved
medications are SSRIs, which were empirically found to be somewhat helpful. Losartan provides
a potentially important and exciting development in that it is readily available, safe,
inexpensive (available as a generic drug), and has a neurobiological mechanism based on
recent exciting discoveries, as outlined below. This proposal is designed to test, in a
multisite RCT, this novel, mechanistically-determined, safe and well-tolerated, potentially
powerful treatment for PTSD symptoms.

[Below is a synopsis of relevant eligibility criteria. For details please refer to the
protocol by contacting the Principal Investigator]

Inclusion Criteria

1. Subject must be a man or woman between 18 and 70 years of age, inclusive.

2. Subjects must have a primary DSM-5 diagnosis of Posttraumatic Stress Disorder.

3. Subjects must have a Clinical Administered PTSD Scale for PTSD (CAPS-5) ≥ 25
persistent at Screening for at least 3 months duration.

4. Subject must be willing and able to adhere to the prohibitions and restrictions
specified in this protocol.

5. Subject must be willing and able to fill out self-administered questionnaires.

6. Subject must be able to be compliant with self-administration of medication.

7. Subject must be able to swallow the study medication whole with aid of water.

8. Subject must sign an informed consent document indicating that they understand the
purpose of and procedures required for the study and are willing to participate in the
study.

Exclusion Criteria

1. Subjects who have current or imminent risk of suicide as assessed by the
Columbia-Suicide Severity Rating Scale (C-SSRS) at each study visit.

2. Subject with active psychosis.

3. Subject has a history of moderate or severe drug or alcohol use disorder according to
DSM-5 criteria within 3 months before screening.

4. Subject has a history of allergy to losartan or other angiotensin receptor blockers
(ARBs).

5. Subject has a medical illness likely to result in imminent hospitalization or for
which treatments are contraindicated based on lab results, medical history and
physical exam.

6. Subject has serious cognitive impairment felt likely to interfere with the ability to
participate meaningfully in the study. Participants with mild to moderate traumatic
brain injury (TBI) will not be excluded from the study. Only those who evidence
significant cognitive impairment at Screening (as evidenced by confusion, inability to
track discussion or answer questions, or other clear and significant indicators of
cognitive impairment) will be excluded.

7. Concurrent ACE Inhibitors or Angiotensin Receptor Blockers or Prazosin; patients on
other antihypertensives may be enrolled if, after consultation with their prescribing
physician, it is determined that the addition of losartan would not be
contraindicated.

8. Concurrent antidepressants or antipsychotics. Subjects, who have elected, in
consultation with their health care provider, to discontinue any antidepressants or
antipsychotics, must be off the medications for a minimum of 2 weeks prior to study
randomization. Stable bedtime doses of sleep agents (e.g., trazodone ≤ 200mg;
eszopiclone; zolpidem; lorazepam) will be allowed as long as the dose has been stable
for at least 2 weeks prior to study randomization. Benzodiazepines taken for other
than sleep are not permitted.

9. Subject is a woman who is pregnant, or breast-feeding, or planning to become pregnant.

10. Subject is unable to comply with the study-specific requirements

11. Subjects with abnormal liver, renal or EKG findings as determined by physician.

12. Subject exhibits clinically-significant hypertension as determined by medical
evaluation and/or BP > 190/100.

13. Systolic Blood Pressure (SBP) < 90mmHg.

14. Liver function Tests (LFT's) > 2 times the upper limit of normal.

15. Patients with Chronic Kidney Disease 4, as determined by history, baseline labs
(including eGFR < 45ml/minute) and evaluation by a physician will be excluded

We found this trial at
7
sites
9500 Gilman Dr
La Jolla, California 92093
(858) 534-2230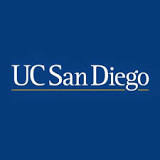 Principal Investigator: Murray B Stein, MD, MPH
Phone: 858-246-0623
The University of California, San Diego UC San Diego is an academic powerhouse and economic...
Click here to add this to my saved trials

185 Cambridge Street
Boston, Massachusetts 02114
617-724-5200

Principal Investigator: Eric Bui, MD, PhD
Phone: 617-726-1570
Click here to add this to my saved trials

Click here to add this to my saved trials

115 Mill St
Belmont, Massachusetts 02478
(617) 855-2000

Principal Investigator: Kerry Ressler, MD, PhD
Phone: 617-855-2511
McLean Hospital McLean Hospital is a comprehensive psychiatric hospital committed to providing easy access to...
Click here to add this to my saved trials

8901 Rockville Pike
Bethesda, Maryland 20889
(301) 295-4000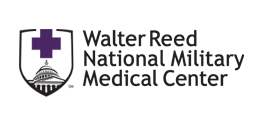 Principal Investigator: James West, MD
Phone: 301-295-2381
Walter Reed National Military Medical Center The Walter Reed National Military Medical Center is one...
Click here to add this to my saved trials

333 East 38th Street
New York, New York 10016
Principal Investigator: Naomi Simon, MD, MSc
Phone: 646-754-4895
Click here to add this to my saved trials

Washington, District of Columbia 20052
Principal Investigator: Suzan Song, MD, MPH, PhD
Phone: 202-741-2437
Click here to add this to my saved trials