Ceramide NanoLiposome in Patients With Advanced Solid Tumors
| | |
| --- | --- |
| Status: | Recruiting |
| Conditions: | Cancer, Cancer, Cancer, Cancer, Cancer |
| Therapuetic Areas: | Oncology |
| Healthy: | No |
| Age Range: | 18 - Any |
| Updated: | 3/1/2019 |
| Start Date: | March 15, 2017 |
| End Date: | August 2019 |
| Contact: | Keystone Nano, Inc. Clinical Trials Information |
| Email: | clinicaltrials@keystonenano.com |
| Phone: | 8144665080 |
Phase I Study of C6 Ceramide NanoLiposome in Patients With Advanced Solid Tumors
This study is a dose escalation study of Ceramide NanoLiposome in patients with advanced
solid tumors.

Inclusion Criteria:

- Signed informed consent/authorization is obtained prior to conducting any
study-specific screening procedures.

- 18 years of age or order

- Histologic or cytologic diagnosis of cancer

- Patients without a curative therapy or whose tumor does not have standard chemotherapy

- At least 4 weeks after the last dose of chemotherapy or radiation therapy; 6 weeks for
mitoxantrone or mitomycin therapy

- Eastern Cooperative Oncology Group (ECOG) performance status must be ≤2 (Appendix A).

- Adequate hepatic, renal, and bone marrow function:

- Absolute neutrophil count ≥ 1,000/microliter (uL)

- Platelets ≥ 100,000/uL

- Total bilirubin ≤2.0

- AST(SGOT)/ALT(SGPT) ≤ 2.5 X institutional ULN

- Creatinine ≤1.2 mg/dL or clearance ≥50ml/min (Cockcroft-Gault)

- All participants (male and female) with reproductive potential must practice an
effective method of contraception while on this study in order to minimize risks to
fetuses.

- Radiographic evidence of measurable disease tumor lesion (≥ 1cm in greatest dimension)
or nodal disease (>1.5cm in greatest dimension)

- Men and women of all ethnic groups are eligible for this trial.

- Females at reproductive age must have a negative urine pregnancy test prior to entry
to this study

- Life expectancy is greater than 12 weeks.

- Patients with controlled CNS disease and off steroids are eligible.

Exclusion Criteria:

- Uncontrolled intercurrent illness including, but not limited to, symptomatic
congestive heart failure, unstable angina pectoris, cardiac arrhythmias not well
controlled with medication, myocardial infarction within the previous 6 months, or
psychiatric illness/social situations that would limit compliance with study
requirements.

- Patients may not be receiving any other concurrent investigational agents, or have
received any investigational agent within four weeks of commencing this protocol.

- Since the teratogenic potential of this combination is currently unknown, females who
are pregnant or lactating are excluded. Males and females should perform abstinence or
use barrier to prevent pregnancy.

- History of any other malignancies in the last 2 years except in-situ cancer,
non-muscle invasive bladder cancer, basal or squamous cell skin cancer are eligible

- Patients known to be HIV(+), Hep BsAg(+), or Hep C(+) are excluded as the effect of
the agent on immune system has not been assessed

- Patients with history of hypersensitivity to liposomal products

- Patients with primary CNS malignancies or leptomeningeal disease are excluded

We found this trial at
3
sites
1300 Jefferson Park Avenue
Charlottesville, Virginia 22908
434-243-6784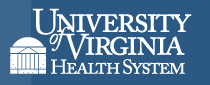 University of Virginia Cancer Center We are fortunate in having state of the art clinical...
Click here to add this to my saved trials

22 South Greene Street
Baltimore, Maryland 21201
410-328-7904

University of Maryland Greenebaum Cancer Center The University of Maryland Marlene and Stewart Greenebaum Cancer...
Click here to add this to my saved trials

Charleston, South Carolina 29425
Click here to add this to my saved trials