AFPᶜ³³²T in Advanced HCC
| | |
| --- | --- |
| Status: | Recruiting |
| Conditions: | Liver Cancer, Cancer, Cancer |
| Therapuetic Areas: | Oncology |
| Healthy: | No |
| Age Range: | 18 - 75 |
| Updated: | 1/25/2019 |
| Start Date: | May 8, 2017 |
| End Date: | April 2020 |
A Phase I Open Label Clinical Trial Evaluating the Safety and Anti-Tumor Activity of Autologous T Cells Expressing Enhanced TCRs Specific for Alpha Fetoprotein (AFPᶜ³³²T) in HLA-A2 Positive Subjects With Advanced Hepatocellular Carcinoma (HCC)
This first time in human study is intended for men and women at least 18 years of age who
have advanced liver cancer which has grown or returned after being treated. Those who did not
tolerate or refused other therapies may also participate. The purpose of this study is to
test the safety of genetically changed T cells that target alpha-fetoprotein (AFP) and find
out what effects, if any, they have in subjects with liver cancer. This study is for subjects
who have a blood test positive for appropriate HLA-A*02 and have adequate AFP protein in
blood or tumor, and whose noncancerous liver tissue has very little AFP protein.

The study will take the subject's T cells, which are a natural type of immune cell in the
blood, and send them to a laboratory to be modified. The changed T cells used in this study
will be the subject's own T cells that have been genetically changed with the aim of
attacking and destroying cancer cells.

The manufacturing of T cells takes about 1 month to complete. The T cells will be given back
to the subject through an intravenous infusion after 3 days of chemotherapy. The study will
evaluate three different cell dose levels in order to find out the target cell dose. Once the
target cell dose is determined, additional subjects will be enrolled to further test the
safety and effects at this cell dose.

Subjects will be hospitalized for at least 1 week after receiving their T cells back and then
seen frequently by the Study Physician for the next 6 months. After that, subjects will be
seen every three months. If subjects have disease progression or withdraw from the study,
they will then be entered into a long-term follow up for safety monitoring. In long-term
follow up, subjects will be seen every 6 months by their Study Physician for the first 5
years after the T cell infusion and annually for the next 10 years.

Key Inclusion Criteria:

1. Histologically confirmed HCC, not amenable to transplant, resection. Subjects may
undergo loco-regional therapy after enrollment but not at time of lymphodepletion.

2. Measurable disease according to RECIST 1.1 criteria prior to lymphodepletion.

3. Progressive disease following or intolerant of or refuses standard of care systemic
therapy prior to lymphodepletion.

4. Positive for HLA-A*02:01or HLA-A*02:642 allele.

5. Subjects will be eligible for enrollment if they meet either one of these AFP
expression criteria:

- AFP expression of ≥1+ in ≥20% of tumor cells by immunohistochemistry and their
non-cancerous liver tissue has ≤5% cells stained for AFP at any intensity by
immunohistochemistry.

- Serum AFP levels of ≥400ng/mL and their non-cancerous liver tissue has ≤5% cells
stained for AFP at any intensity by immunohistochemistry.

6. Life expectancy of > 4 months

7. Child-Pugh score ≤ 6

8. Eastern Cooperative Oncology Group (ECOG) 0-1

9. Subject must have adequate organ function as defined in the protocol.

Key Exclusion Criteria:

1. Positive for any of the HLA-A*02 allele other than HLA-A*02:01 or HLA-A*02:642 (except
null alleles or HLA-A*02:03) or the following alleles: HLA-C*04:04 or HLA-B*51:03.

2. Prior liver transplant

3. Clinically or radiographically detectable ascites (beyond trace/rim of ascites) or
ascites requiring medication

4. Clinically detectable hepatic encephalopathy or hepatic encephalopathy requiring
medication

5. Subject has brain metastases.

6. Other active malignancy besides HCC within 3 years.

We found this trial at
9
sites
Los Angeles, California 90095
(310) 825-4321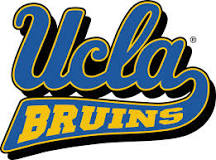 Principal Investigator: Richard S Finn, MD
Phone: 310-825-2903
UCLA UCLA's primary purpose as a public research university is the creation, dissemination, preservation and...
Click here to add this to my saved trials

185 Cambridge Street
Boston, Massachusetts 02114
617-724-5200

Principal Investigator: Lipika Goyal, MD
Phone: 617-726-3914
Click here to add this to my saved trials

Miami, Florida 33124
(305) 284-2211

Principal Investigator: Lynn Feun, MD
Phone: 305-243-2122
University of Miami A private research university with more than 15,000 students from around the...
Click here to add this to my saved trials

22 South Greene Street
Baltimore, Maryland 21201
410-328-7904

Principal Investigator: Peter H Hausner, MD, PhD
Phone: 410-328-8611
University of Maryland Greenebaum Cancer Center The University of Maryland Marlene and Stewart Greenebaum Cancer...
Click here to add this to my saved trials

Principal Investigator: Jordi Bruix, MD
Phone: 34 93 227 5400
Click here to add this to my saved trials

1441 Eastlake Ave
Los Angeles, California 90033
(323) 865-3000

Principal Investigator: Anthony B El-Khoueiry, MD
Phone: 323-409-4366
U.S.C./Norris Comprehensive Cancer Center The USC Norris Comprehensive Cancer Center, located in Los Angeles, is...
Click here to add this to my saved trials

Rochester, Minnesota 55905
Principal Investigator: Amit Mahipal, MBBS
Phone: 855-776-0015
Click here to add this to my saved trials

San Francisco, California 94143
Principal Investigator: Robin K Kelley, MD
Phone: 415-353-2421
Click here to add this to my saved trials

Seattle, Washington 98109
Principal Investigator: Kaylyn K Man Wong, MD
Phone: 206-606-4668
Click here to add this to my saved trials