CBT Depression Intervention for Co-Occurring Chronic Headache
| | |
| --- | --- |
| Status: | Recruiting |
| Conditions: | Depression, Depression, Migraine Headaches, Migraine Headaches |
| Therapuetic Areas: | Neurology, Psychiatry / Psychology |
| Healthy: | No |
| Age Range: | 18 - 75 |
| Updated: | 3/29/2017 |
| Start Date: | November 2016 |
| End Date: | May 31, 2017 |
| Contact: | Ashley J Britton, MSEd |
| Email: | abritto2@hfhs.org |
| Phone: | 4043880491 |
A Cognitive Behavioral Therapy (CBT) Depression Intervention in Persons With Co-Occurring Chronic Headache
Having co-occurring depression and chronic headaches is challenging and can greatly impact
one's professional, personal, family, and social life. People living with chronic headaches
are often at a greater risk of having comorbid psychiatric disorders (depression, anxiety),
reduced quality of life, and impaired functioning because of under-diagnosis, misdiagnosis
or under-treatment of both chronic conditions.

This study is a pilot clinical trial that will compare the effectiveness of a brief
cognitive-behavior therapy (CBT) depression intervention to a care as usual (control) group.
The aim of the study is to determine how well the CBT intervention will reduce the
frequency, severity and level of disability of both the headaches and depression symptoms.
STUDY LOCATIONS:

(A) University of Georgia College of Education in Athens, GA

(B) Henry Ford Hospital - Main campus in Detroit, MI.

- For the MI participants, you must be willing to travel to Detroit for the intervention
if you choose to participate and are assigned to the treatment group.

**Please contact me with any questions about the study.**

Background: This research focuses on emphasizing alternative treatment approaches to
underserved and marginalized groups. This study is a randomized pilot intervention to treat
a community sample with co-occurring depression and chronic pain (i.e. headaches/migraines)
- since they are at an increased risk for impaired functioning, comorbid psychiatric
disorders and reduced quality of life.

Inclusion Criteria:

- 18-75 years of age & living in GA or MI;

- a PHQ-9 score ≥5; AND

- have a chronic headache condition (i.e. chronic daily headache or migraine) = 13 or
more headache days per month for the past 3 months

- May or may not be taking headache/migraine medication so long as still meet other
criteria

- ** For MI participants: must be willing & able to come to Detroit campus for the
intervention (4 weeks in a row)

Exclusion Criteria:

- outside of 18-75 year old age range;

- Do not live in GA or MI

- Unable or unwilling to drive to campus location for the 4 sessions (treatment group
only)

- do not have both conditions of depression and chronic headaches

- Active suicidal ideation (detailed plan and/or access to lethal means) or suicide
attempts within the past 60 days.

We found this trial at
2
sites
2799 W Grand Blvd
Detroit, Michigan 48202
(313) 916-2600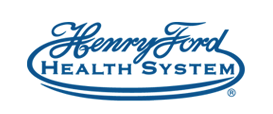 Principal Investigator: Lisa R Matero, PHD
Henry Ford Hospital Founded in 1915 by auto pioneer Henry Ford and now one of...
Click here to add this to my saved trials

Click here to add this to my saved trials