STAMCAR: A Prospective EC-IC Bypass Registry
| | |
| --- | --- |
| Status: | Recruiting |
| Healthy: | No |
| Age Range: | 18 - 85 |
| Updated: | 8/9/2018 |
| Start Date: | September 2016 |
| End Date: | December 2019 |
| Contact: | Carlos David, MD |
| Email: | Carlos.A.David@lahey.org |
| Phone: | 781-744-8643 |
A prospective registry evaluating the efficacy of EC-IC bypass in a subgroup of patients,
specifically, patients with carotid occlusion and symptoms refractory to medical therapy and
evidence for poor cerebrovascular reserve as evaluated by physiological testing (e.g. Diamox
Challenge SPECT Scan). This subgroup includes:

1. Hospitalized unstable patient with crescendo or postural TIA's

2. Patients with multiple TIA's, limb-shaking TIA's, and/or cognitive decline despite
medical therapy.
The registry is a multi-center international prospective registry. The patients will be
prospectively followed for 24 months. Enrollment into the registry will take place over 3
years.

The primary objective is to collect prospective data on cerebral revascularization via
superficial temporal artery (STA) to middle cerebral artery (MCA) for symptomatic carotid
occlusion patients to determine if the procedure can be performed with less than 8% major
peri-operative benchmark.

The secondary objective is to determine if cerebral revascularization via STA to MCA bypass
will improve cerebral hemodynamics, cognitive function, and quality of life in a defined
subgroup of symptomatic carotid occlusion patients over a 2 year period.

Clinical outcome in terms of resolved symptomatology, improved cerebrovascular hemodynamics,
and cognitive status will be assessed. Short term and long term follow-up for a period of 24
months will include assessment of ipsilateral stroke or TIA rate, mortality, graft patency,
assessment of MCA and bypass flow rates (if available), cognitive evaluation and quality of
life evaluation.

Following enrollment baseline demographics and operative data will be collected. Follow-up
will be performed at 1 month (m), 3m, 6m, 12m and 24m. Occurrence of new TIA or stroke will
be determined. The patient's bypass patency, Qualitative Magnetic Resonance Angiogram (QMRA)
flow data (site discretion) and NIHSS Score (NIHSS), Barthel Index (mBARTHEL), modified
Rankin Scales (mRANKIN), EuroQOL, and the Montreal Cognitive Assessment (MoCA) with digital
Clock Drawing (dCDT) will be recorded. An additional battery of neurocognitive tests will
also be administered (Symbol Digit Modalities Test SDMT, Delis-Kaplan Executive Function
System D-KEFS and TRAILS A/B).

Inclusion Criteria:

- Internal carotid artery or middle cerebral artery occlusion

- Transient ischemic attack (TIA) or ischemic stroke in the ipsilateral hemisphere
within 30 days in patients who are either

- hospitalized unstable patients with crescendo or postural TIA's, OR

- Multiple TIA's, limb-shaking TIA's, and/or cognitive decline despite medical
therapy*

- Evidence of ipsilateral impaired cerebrovascular reserve on physiological testing
(e.g. Diamox challenge SPECT)

- Modified Rankin Score (mRS) >3

- Language comprehension intact

- Age 18-85 years * failure of medical therapy must include at least failure on a
regimen of antiplatelets and statins.

Exclusion Criteria:

- Moya-moya syndrome

- Known heart disease likely to cause cerebral ischemia

- Prosthetic Valves

- Atrial Fibrillation

- Infective endocarditis

- Left atrial or ventricular thrombus

- Sick sinus syndrome

- Cardiac myxoma

- Cardiomyopathy with ejection fraction < 25%

- Any condition likely to lead to death within 2 years

- Pregnancy

- Allergy or contraindication to aspirin

- Uncontrolled diabetes mellitus (FBS > 300 mg%/16.7 mmol/L)

- Uncontrolled hypertension (systolic BP>180, diastolic BP >110), other than induced for
control of pressure dependent symptoms

- Uncontrolled hypotension (diastolic BP <65)

- Unstable angina

We found this trial at
3
sites
Miami, Florida 33124
(305) 284-2211

University of Miami A private research university with more than 15,000 students from around the...
Click here to add this to my saved trials

Burlington, Massachusetts 01805
Click here to add this to my saved trials

2035 W Taylor St
Chicago, Illinois
(312) 996-4350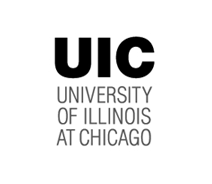 University of Illinois at Chicago A major research university in the heart of one of...
Click here to add this to my saved trials