Changing the Default for Tobacco Treatment
| | |
| --- | --- |
| Status: | Enrolling by invitation |
| Conditions: | Smoking Cessation |
| Therapuetic Areas: | Pulmonary / Respiratory Diseases |
| Healthy: | No |
| Age Range: | 18 - Any |
| Updated: | 12/26/2018 |
| Start Date: | September 2016 |
| End Date: | December 2020 |
The purpose of this study is to determine the impact and efficacy of a new approach to
smoking cessation treatment versus the traditional approach.
In many health conditions, the default treatment approach is to first identify the health
condition and then begin treatment. In this scenario, the physician discusses treatment
options with the patient. The patient is free to decline treatment as they wish. If patients
do nothing though, they will receive care.

For tobacco users, the default treatment is for them to "opt in" to receive smoking cessation
assistance. The provider asks the smoker if they are ready to quit, and they offer medication
and support only to those who respond back "yes". This limits the amount of smokers that
receive treatment because only 1 in 3 smokers say they are ready to quit.

This study is looking at a novel approach to smoking cessation treatment. This study will
compare the traditional, "standard of care" approach to opting in against a new approach
where all smokers are provided with cessation medication and counseling unless they refuse
it.

Inclusion Criteria:

- Speak English or Spanish

- Have access to a telephone or mobile phone

- Not be currently pregnant or breast feeding

- Have no significant co-morbidity that precludes participation

- Current daily smoker

- Not in treatment for tobacco dependence

- Reside in Kansas or Missouri

Exclusion Criteria:

- Admission greater than 3 days

We found this trial at
1
site
3901 Rainbow Blvd
Kansas City, Kansas 66160
(913) 588-5000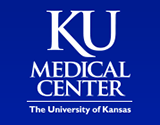 University of Kansas Medical Center The University of Kansas Medical Center serves Kansas through excellence...
Click here to add this to my saved trials