Post-parotidectomy Facial Paresis: Intraoperative and Postoperative Factors
| | |
| --- | --- |
| Status: | Recruiting |
| Conditions: | Other Indications |
| Therapuetic Areas: | Other |
| Healthy: | No |
| Age Range: | 18 - Any |
| Updated: | 4/21/2016 |
| Start Date: | August 2015 |
| End Date: | July 2016 |
| Contact: | Brandon W Peck, MD |
| Email: | Peck.Brandon@mayo.edu |
This is a protocol to govern the prospective trial of facial nerve monitoring in patients
undergoing parotidectomy with an eye towards interpreting if the facial nerve monitor
provides useful information to operating surgeons and if the information provided by the
facial nerve monitor can predict degrees of postoperative facial nerve paresis.

Additionally, the study will determine if performing daily facial rehabilitation exercises
provides a benefit in reducing time to recovery of temporary post-parotidectomy paresis.

Inclusion Criteria:

- 18 years of age or older

- Planned parotid gland surgery (superficial or total parotidectomy)

- Benign or malignant disease

Exclusion Criteria:

- Pregnancy

- Preoperative facial nerve dysfunction

- Revision operation

- History of preoperative radiation to the surgical field

- Entire nerve not dissected

- Intentional nerve sacrifice

- Poor signal to noise ratio during surgery

- Lack of access to device compatible with video conferencing software, or lack of
access to broadband internet connection

We found this trial at
2
sites
13400 E. Shea Blvd.
Scottsdale, Arizona 85259
480-301-8000

Mayo Clinic Arizona Mayo Clinic in Arizona provides medical care for thousands of people from...
Click here to add this to my saved trials

200 First Street SW
Rochester, Minnesota 55905
507-284-2511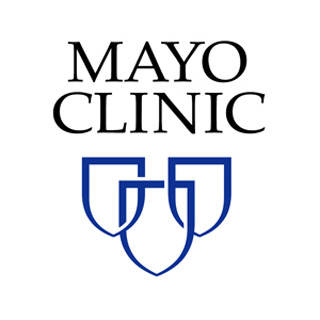 Mayo Clinic Rochester Mayo Clinic is a nonprofit worldwide leader in medical care, research and...
Click here to add this to my saved trials