A Study Investigating the Safety, Tolerability, and Efficacy of MTP-131 for the Treatment of Mitochondrial Myopathy
| | |
| --- | --- |
| Status: | Recruiting |
| Conditions: | Neurology |
| Therapuetic Areas: | Neurology |
| Healthy: | No |
| Age Range: | 16 - 65 |
| Updated: | 4/21/2016 |
| Start Date: | February 2015 |
| End Date: | April 2016 |
A Phase 1/2 Multi-Center, Randomized, Double-Blind, Placebo-Controlled, Multiple Ascending-Dose Clinical Study Investigating the Safety, Tolerability, and Efficacy of Intravenous MTP-131 for the Treatment of Mitochondrial Myopathy in Subjects With Genetically Confirmed Mitochondrial Disease
This study will be a Phase 1/2, multi-center, randomized, double-blind, multiple ascending
dose, placebo-controlled study, enrolling an anticipated 36 subjects with mitochondrial
myopathy associated with genetically confirmed mitochondrial disease to evaluate the safety,
tolerability, pharmacokinetics (PK), and preliminary efficacy of MTP-131 in this patient
population.

Inclusion Criteria:

- Diagnosis of mitochondrial disease believed to impair the mitochondrial respiratory
chain.

- Eligibility requires prior genetic confirmation of mitochondrial disease.

- Diagnosis of mitochondrial myopathy judged by the Investigators to be due to existing
mitochondrial disease.

- Subject must be able to complete a Screening Visit 6MWT.

- Women of childbearing potential must agree to use birth control as specified in the
protocol from the date they sign the ICF until two months after the last dose of
study drug.

- Eligible subjects may be required to stay overnight in the clinical research center
for the duration of their study participation lasting up to 7 consecutive days.

Exclusion Criteria:

- Any prior or current medical condition that, in the judgment of the Investigator,
would prevent the subject from safely participating in and/or completing all study
requirements.

- Hospitalized (admitted as in-patient) within 1 month prior to the Baseline Visit.

- A history of type 1 diabetes mellitus (T1DM).

- Uncontrolled Type 1 (T1DM) or Type 2 diabetes mellitus (T2DM), in the opinion of the
investigator.

- A creatinine clearance <45 mL/min as calculated by the Cockcroft Gault equation.

- Requires pacemaker, defibrillator, or has undergone cardiac surgery within 2 years of
the Screening Visit.

- Uncontrolled hypertension (>160 mmHg systolic or >100 mmHg diastolic) at the
Screening Visit.

- Subject has participated in another interventional clinical trial within 3 months of
the screening visit or is currently enrolled in a non-interventional clinical trial
judged by the Investigator to be incompatible with the current trial.

- Other protocol-defined inclusion/exclusion criteria may apply.

We found this trial at
4
sites
San Diego, California 92103
Click here to add this to my saved trials

1 Perkins Square
Akron, Ohio 44308
(330) 543-1000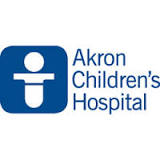 Akron Children's Hospital From humble beginnings as a day nursery in 1890, Akron Children
Click here to add this to my saved trials

185 Cambridge Street
Boston, Massachusetts 02114
617-724-5200

Click here to add this to my saved trials

Click here to add this to my saved trials