Phenotype, Genotype & Biomarkers in ALS and Related Disorders
| | |
| --- | --- |
| Status: | Recruiting |
| Conditions: | Neurology, Neurology, Neurology, Neurology, Neurology, Neurology, Neurology |
| Therapuetic Areas: | Neurology |
| Healthy: | No |
| Age Range: | Any |
| Updated: | 1/11/2019 |
| Start Date: | April 2015 |
| End Date: | August 2019 |
| Contact: | Michael Benatar, MBChB, MS, DPhil |
| Phone: | 305-243-4015 |
The goals of this study are: (1) to better understand the relationship between the phenotype
and genotype of amyotrophic lateral sclerosis (ALS) and related diseases, including primary
lateral sclerosis (PLS), hereditary spastic paraplegia (HSP), progressive muscular atrophy
(PMA), and frontotemporal dementia (FTD); and (2) to develop biomarkers that might be useful
in aiding therapy development for this group of disorders.
This study will recruit patients with ALS, ALS-FTD, PLS, HSP, and PMA, with a focus on
incident cases. Patients with both familial and sporadic forms of these diseases will be
enrolled and followed longitudinally using a standardized set of evaluations. Biological
samples (blood, urine, CSF) will be collected from all study participants, and will be used
for biomarker discovery and validation. Family members of affected individuals may also be
enrolled and asked to contribute DNA and biological samples to aid genetic and biomarker
discovery.

Inclusion Criteria:

- Member of at least one of the following categories:

1. Individuals with a clinical diagnosis of ALS or a related disorder, including
FTD, HSP, PLS, PMA and MSP (sporadic or familial).

2. Family member of an enrolled affected individual.

- Able and willing to comply with relevant procedures.

Exclusion Criteria:

- Affected with end or late stage disease.

- A condition or situation which, in the PI's opinion, could confound the study finding
or may interfere significantly with the individual's participation and compliance with
the study protocol. This includes (but is not limited to) neurological, psychological
and/or medical conditions.

We found this trial at
14
sites
Principal Investigator: Jaya Trivedi, MD
Phone: 214-648-0214
Click here to add this to my saved trials

9500 Euclid Avenue
Cleveland, Ohio 44106
216.444.2200

Principal Investigator: Erik Pioro, MD
Phone: 216-445-3353
Cleveland Clinic Cleveland Clinic is committed to principles as presented in the United Nations Global...
Click here to add this to my saved trials

101 Jessup Hall
Iowa City, Iowa 52242
(319) 335-3500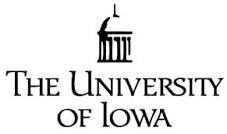 Principal Investigator: Andrea Swenson, MD
Phone: 319-356-8744
University of Iowa With just over 30,000 students, the University of Iowa is one of...
Click here to add this to my saved trials

Miami, Florida 33124
(305) 284-2211

Principal Investigator: Michael Benatar, MBChB, MS, DPhil
Phone: 1-844-837-1031
University of Miami A private research university with more than 15,000 students from around the...
Click here to add this to my saved trials

Charlottesville, Virginia 22908
Principal Investigator: Ted Burns, MD
Phone: 434-982-0293
Click here to add this to my saved trials

Kansas City, Kansas 66160
Principal Investigator: Richard Barohn, MD
Phone: 913-945-9934
Click here to add this to my saved trials

333 North Washington Avenue
Minneapolis, Minnesota 55415
Principal Investigator: Samuel Maiser, MD
Phone: 612-873-5462
Click here to add this to my saved trials

Palo Alto, California 94304
Principal Investigator: Yuen So, MD
Phone: 650-497-3080
Click here to add this to my saved trials

3451 Walnut St
Philadelphia, Pennsylvania 19104
1 (215) 898-5000

Principal Investigator: Corey McMillan, Ph.D
Phone: 215-349-5695
Univ of Pennsylvania Penn has a long and proud tradition of intellectual rigor and pursuit...
Click here to add this to my saved trials

Principal Investigator: Carlayne Jackson, MD
Phone: 210-450-0524
Click here to add this to my saved trials

San Diego, California 92103
Principal Investigator: John Ravits, MD
Phone: 858-246-2325
Click here to add this to my saved trials

San Francisco, California 94115
Principal Investigator: Jonathan Katz, MD
Phone: 415-600-1368
Click here to add this to my saved trials

Principal Investigator: Rebecca Schule, MD
Phone: 07071/29-85653
Click here to add this to my saved trials

Winston-Salem, North Carolina 27157
Principal Investigator: James Caress, MD
Phone: 336-713-8577
Click here to add this to my saved trials