Safety and Immunological Effect of Pembrolizumab in Resectable or Borderline Resectable Pancreatic Cancer
| | |
| --- | --- |
| Status: | Recruiting |
| Conditions: | Cancer, Cancer, Pancreatic Cancer |
| Therapuetic Areas: | Oncology |
| Healthy: | No |
| Age Range: | 18 - Any |
| Updated: | 9/2/2017 |
| Start Date: | March 2015 |
| End Date: | June 2019 |
| Contact: | Amy Camblos |
| Email: | akc4c@virginia.edu |
| Phone: | 434-243-1927 |
A Randomized Multicenter Phase Ib/II Study to Assess the Safety and the Immunological Effect of Chemoradiation Therapy (CRT) in Combination With Pembrolizumab (MK-3475) Compared to CRT Alone in Patients With Resectable or Borderline Resectable Pancreatic Cancer
The purpose of this clinical trial is to study an experimental drug called pembrolizumab or
MK-3475 for use in combination with chemotherapy and radiation therapy for patients with
resectable (surgical removal) or borderline resectable pancreatic cancer. In general,
pancreatic cancer that cannot be removed by surgery is sometimes treated with chemotherapy
and radiation therapy, called neoadjuvant treatment, to shrink the tumor so that surgery
might be possible. However, this is not always effective at shrinking the tumor enough to
allow it to be removed with surgery. Recent discoveries suggest that the investigators own
immune system might have a role in controlling the growth of tumors. Drugs such as
pembrolizumab can stimulate the immune system against cancer. The purpose of this study is to
investigate whether pembrolizumab can be used safely during neoadjuvant treatment and can
improve the body's immune response against pancreatic cancer.

Pembrolizumab has been approved for treatment of patients with melanoma but has not been
proven to be safe or helpful in patients with pancreatic cancer and is not approved by the
U.S. Food and Drug Administration (FDA) for this purpose.

Inclusion Criteria:

1. Measurable disease based on Response Evaluation Criteria in Solid Tumors (RECIST) 1.

2. Performance status of 0 or 1 on the Eastern Cooperative Oncology Group (ECOG)
Performance Scale

3. Adequate organ function

4. In subjects requiring biliary decompression, metal stent or drainage using
percutaneous transhepatic cholangiogram (PTC) are allowed

Exclusion Criteria:

1. Immunodeficiency or taking steroid or any other form of immunosuppressive therapy

2. Has a plastic biliary stent for decompression

3. Metastatic disease

4. Prior treatment for pancreatic cancer or prior treatment with radiation for other
diagnoses to the expected pancreatic cancer treatment area

5. Active autoimmune disease

6. Pregnancy or Nursing

7. Known history of Human Immunodeficiency Virus (HIV) or Hepatitis B or C

8. Prior monoclonal antibody within 4 weeks prior to study Day 1

9. Known additional malignancy that is progressing or requires active treatment

10. Evidence of interstitial lung disease or active, non-infectious pneumonitis

11. Active infection requiring systemic therapy

12. Prior therapy with an anti-Program Death (PD-1) antibody, anti-PD-L1, anti-PD-L2, or
anti-Cytotoxic T-lymphocyte-associated antigen-4 (CTLA-4) antibody

We found this trial at
4
sites
Miami, Florida 33124
(305) 284-2211

Principal Investigator: Nicolas Acquavella, MD
Phone: 305-243-1139
University of Miami A private research university with more than 15,000 students from around the...
Click here to add this to my saved trials

1300 Jefferson Park Avenue
Charlottesville, Virginia 22908
434-243-6784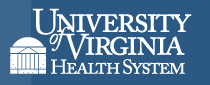 Principal Investigator: Todd Bauer, MD
Phone: 434-982-6584
University of Virginia Cancer Center We are fortunate in having state of the art clinical...
Click here to add this to my saved trials

450 Brookline Ave
Boston, Massachusetts 2215
617-632-3000

Principal Investigator: Osama Rahma, MD
Phone: 617-632-5575
Dana-Farber Cancer Institute Since it's founding in 1947, Dana-Farber has been committed to providing adults...
Click here to add this to my saved trials

Principal Investigator: Matthew Katz, MD
Phone: 713-792-3949
Click here to add this to my saved trials