Mindfulness Interventions and Chronic Widespread Pain in Adolescents
| | |
| --- | --- |
| Status: | Completed |
| Conditions: | Fibromyalgia, Pain |
| Therapuetic Areas: | Musculoskeletal, Rheumatology |
| Healthy: | No |
| Age Range: | 12 - 17 |
| Updated: | 3/4/2017 |
| Start Date: | July 2014 |
| End Date: | December 2016 |
Mindfulness Interventions and Chronic Symptoms
The primary objective of this study to determine the feasibility and acceptability of a
mindfulness intervention for adolescents with juvenile fibromyalgia/ chronic widespread pain
and other similar chronic symptoms.
The primary objective is to test the feasibility, safety, tolerability and acceptability of
a mindfulness meditation intervention for adolescents with juvenile fibromyalgia/chronic
widespread pain.

The purpose of the program is to test how effective an 8-week meditation and stress
reduction class is in helping adolescents with chronic symptoms (including but not limited
to fibromyalgia or chronic widespread pain, irritable bowel syndrome, joint pain, chronic
fatigue, and others).

Participants will attend group sessions led by an instructor experienced in MBSR in an
academic setting. The mindfulness meditation group sessions will take place at the Yale
School of Medicine.

Participants will attend 90-minute weekly group sessions and a 4-hour retreat with
approximately 6-8 other study participants at Yale School of Medicine. Participants are
asked to practice at home by listening to pre-recorded 15-20 minute guided meditations.

Inclusion Criteria:

- 2010 American College of Rheumatology (ACR) criteria based on the Widespread Pain
Index (WPI) and Symptom Severity (SS) checklist.

- Functional Disability Score ≥13 indicating at least moderate disability

- Average pain intensity in the past week ≥ 4 on a 0-10 cm Visual Analog Scale.

- Access to mobile telephone/smartphone with text messaging plan in order to receive
survey questions.

- Chronic symptoms such as fatigue, pain, bowel dysfunction, perceived cognitive
impairment, or other non-specific symptoms persisting for 3-months or more, severe
enough to have led to more than one visit to a medical provider. These symptoms must
have not been found to be due to a definable general medical disorder despite
adequate evaluation.

Exclusion Criteria:

- Diagnosis of an autoimmune or rheumatologic disease

- Current regular mindfulness meditation activity

- Serious illness (including mental illness/psychopathology) within 90 days prior to
screening

- Inability or unwillingness of a parent to give consent/permission or child to assent

- Current use of opioid analgesics

- Current prescription for antidepressant medications

- Screening positive on the Columbia Suicide Screen (CSS)

- Active participation (weekly or more often) in a fibromyalgia or chronic disease
support group

We found this trial at
1
site
New Haven, Connecticut 6520
(203) 432-4771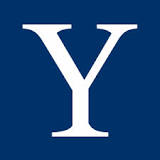 Principal Investigator: Ather Ali, ND MPH MHS
Phone: 203-737-1391
Yale University Yale's roots can be traced back to the 1640s, when colonial clergymen led...
Click here to add this to my saved trials