Expanded Access for Idelalisib in Combination With Rituximab in Chronic Lymphocytic Leukemia
| | |
| --- | --- |
| Status: | Available |
| Conditions: | Blood Cancer |
| Therapuetic Areas: | Oncology |
| Healthy: | No |
| Age Range: | 18 - Any |
| Updated: | 11/8/2014 |
| Contact: | Sissy Peterman |
| Phone: | 206-832-2015 |
An Expanded Access Protocol for Idelalisib in Combination With Rituximab for Relapsed, Previously Treated Subjects With Chronic Lymphocytic Leukemia
This study is to provide idelalisib (IDELA) to individuals with relapsed, previously treated
chronic lymphocytic leukemia (CLL) who have limited treatment options and are not eligible
for other Gilead-sponsored studies.

Inclusion Criteria:

1. Male or female ≥ 18 years of age with a diagnosis of B-cell CLL established according
to the International Workshop on Chronic Lymphocytic Leukemia (IWCLL) criteria and
documented within medical records

2. CLL that warrants treatment (consistent with accepted IWCLL criteria for initiation
of therapy)

3. Prior treatment for CLL comprising any of the following:

1. Prior treatment with ≥ 1 regimen containing a therapeutic anti-CD20 antibody or

2. Prior treatment with ≥ 2 regimens containing ≥ 1 cytotoxic agent

4. CLL progression < 24 months since the completion of the last prior therapy for CLL

5. Appropriate for noncytotoxic-containing therapy based on the presence of any of the
following factors:

1. Grade ≥ 3 neutropenia or thrombocytopenia attributable to cumulative
myelotoxicity from prior administration of cytotoxic agents (as documented by
bone marrow biopsy obtained since last prior therapy), or

2. Estimated creatinine clearance < 60 mL/min (as determined by the Cockcroft-Gault
method), or

3. A Cumulative Illness Rating Scale (CIRS) score of > 6

6. A negative serum pregnancy test for female subjects of childbearing potential

7. Male and female subjects of childbearing potential who engage in heterosexual
intercourse must agree to use protocol-specified method(s) of contraception.

8. Lactating females must agree to discontinue nursing before the study drug is
administered.

9. Evidence of a personally signed informed consent

Exclusion Criteria:

1. Known hypersensitivity to the idelalisib, its metabolites, or formulation
excipient(s)

2. Known histological transformation from CLL to an aggressive lymphoma (ie, Richter
transformation)

3. Known myelodysplastic syndrome

4. Evidence of ongoing systemic bacterial, fungal, or viral infection at the time of
randomization

5. Ongoing drug-induced liver injury, chronic active hepatitis C (HCV), chronic active
hepatitis B (HBV), alcoholic liver disease, nonalcoholic steatohepatitis, primary
biliary cirrhosis, extrahepatic obstruction caused by cholelithiasis, cirrhosis of
the liver, or portal hypertension

6. Ongoing drug-induced pneumonitis

7. Ongoing inflammatory bowel disease

8. History of anaphylaxis in association with previous administration of monoclonal
antibodies

We found this trial at
8
sites
1365 Clifton Rd NE
Atlanta, Georgia 30322
(404) 778-1900

Winship Cancer Institute at Emory University Winship Cancer Institute of Emory University is Georgia
Click here to add this to my saved trials

201 East Huron Street
Chicago, Illinois 60611
(847) 491-3741

Northwestern University Northwestern is recognized both nationally and internationally for the quality of its educational...
Click here to add this to my saved trials

30 Prospect Ave
Hackensack, New Jersey 07601
(201) 996-2000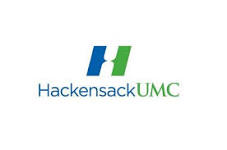 Hackensack University Medical Center Hackensack University Medical Center, part of the Hackensack University Health Network,...
Click here to add this to my saved trials

La Jolla, California 92093
Click here to add this to my saved trials

8701 W Watertown Plank Rd
Milwaukee, Wisconsin
(414) 955-8296

Medical College of Wisconsin The Medical College (MCW) of Wisconsin is a major national research...
Click here to add this to my saved trials

445 E 69th St
New York, New York 10021
(212) 746-1067

Weill Medical College of Cornell University Founded in 1898, and affiliated with what is now...
Click here to add this to my saved trials

630 W 168th St
New York, New York
212-305-2862

Columbia University Medical Center Situated on a 20-acre campus in Northern Manhattan and accounting for...
Click here to add this to my saved trials

3700 O St NW
Washington, District of Columbia 20057
(202) 687-0100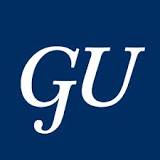 Georgetown University Georgetown University is one of the world's leading academic and research institutions, offering...
Click here to add this to my saved trials