Manipulating Tobacco Constituents in Female Menthol Smokers
| | |
| --- | --- |
| Status: | Recruiting |
| Conditions: | Smoking Cessation, Tobacco Consumers |
| Therapuetic Areas: | Pulmonary / Respiratory Diseases |
| Healthy: | No |
| Age Range: | 18 - 45 |
| Updated: | 2/3/2019 |
| Start Date: | July 2014 |
| End Date: | December 2019 |
| Contact: | Cheryl A Oncken, MD. MPH |
| Email: | Oncken@uchc.edu |
| Phone: | 860-679-3425 |
This study examines the potential effect of reducing nicotine content or menthol or both in
women of reproductive age, a vulnerable population identified by the FDA in need of further
research.
Study is designed to address the following questions that have been outlined by the FDA as
particular areas of interest:

1. What are the factors, including menthol and other flavorings that influence the appeal
of tobacco products to vulnerable populations: What is the impact of these factors on
cessation, switching tobacco products and multiple use?

2. What is the potential impact of modifying nicotine levels on dependence, and smoking
rate and cessation, as well as patterns of switching products and use of multiple
tobacco products?

3. Beyond nicotine, what other constituents enhance addictive properties?

Inclusion criteria are:

1. smoking at least 5 menthol cigarettes daily for the last year;

2. able to speak, read and understand English

3. female age 18 -45 years of age;

4. stable residence;

5. not intending to quit smoking within the next 6 weeks.

Exclusion criteria are:

1. unstable psychiatric disorder (Psychiatric symptoms reported by patient or identified
in medical record that cause current significant impairment in functioning or judgment
such that the person's ability to come consistently for study appointments or render a
decision regarding informed consent is in question.);

2. substance use which exceeds any of the following: marijuana use 3x/week, consuming 21
drinks/week or illicit drug use 1x/week;

3. history of cardiovascular disease;

4. current blood clot in arms or legs;

5. blood pressure >160/100;

6. unstable medical problems which may include but are not limited to immune system
disorders, severe respiratory diseases, kidney or liver diseases, thyroid problems,
substance abuse or dependence that would limit patients ability to follow experimental
protocol (based on history and drug and alcohol questionaires) or other heart
conditions. The study physician will determine whether a given medical condition is
unstable and the appropriateness of study participation for a particular subject;

7. Serious quit attempts in the last 3 months (to ensure stability of smoking);

8. regular use (e.g., greater than weekly) of tobacco products other than cigarettes;

9. Currently using nicotine replacement or other tobacco cessation products (to minimize
confounding effects of another product);

10. Pregnant or breastfeeding those planning to become pregnant,and those who are of
childbearing potential and are not using an "acceptable form" of birthcontrol such as
Depo-provera, Norplant, tubal ligation and barrier methods such as condoms or
diaphragm.

We found this trial at
2
sites
Farmington, Connecticut 06030
Principal Investigator: Cheryl A. Oncken, MD MPH
Phone: 860-679-4637
Click here to add this to my saved trials

80 Seymour St
Hartford, Connecticut 6102
(860) 545-5000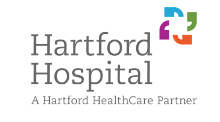 The Hartford Hospital Hartford Hospital is the major teaching hospital affiliated with the University of...
Click here to add this to my saved trials