A Pilot Study of Dietary Chloride Supplementation on Cardiorenal Function in Heart Failure
| | |
| --- | --- |
| Status: | Completed |
| Conditions: | Cardiology |
| Therapuetic Areas: | Cardiology / Vascular Diseases |
| Healthy: | No |
| Age Range: | 18 - 99 |
| Updated: | 6/29/2018 |
| Start Date: | January 2014 |
| End Date: | March 2015 |
Prospective "Pre-post" Pilot Study on the Effects of Dietary Chloride Supplementation on Neurohormonal and Diuretic Function in Patients With Heart Failure
The purpose of this study is to determine if administration of supplemental chloride in the
form of lysine chloride to patients with congestive heart failure will affect their
neurohormonal profile as well as response to diuretics.
This prospective pilot "pre-post" study was designed to determine if supplementation of
sodium free chloride ion as a lysine chloride to patients with heart failure could improve
parameters of neurohormonal status and diuretic responsiveness. Volunteers will receive
Lysine Chloride 7 grams three times daily for three days. At baseline and then again post
lysine chloride patients will undergo sampling of venous blood for determination of
neurohormonal parameters in addition to formal diuretic responsiveness testing.

Inclusion Criteria:

- Age ≥18 years

- Fluency in English

- Heart failure requiring loop diuretic therapy

- Loop diuretic dose ≥ 80mg/day furosemide equivalents

- Stable volume status and diuretic requirement as assessed by treating physician

Exclusion Criteria:

- Unstable heart failure

- renal replacement therapy or an estimated GFR < 30 ml/min/1.73m2

- Significant bladder dysfunction

- History of hepatic failure

- Pregnancy

- History of hyperinsulinemia/hyperlysinuria

We found this trial at
1
site
20 York St, N20 York St,
New Haven, Connecticut 06520
(203) 688-4242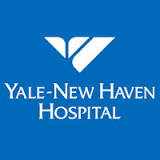 Yale-New Haven Hospital Relying on the skill and expertise of more than 4,500 university and...
Click here to add this to my saved trials