SDCC - Prospective Cohort Study of Chronic Renal Insufficiency
| | |
| --- | --- |
| Status: | Active, not recruiting |
| Conditions: | Renal Impairment / Chronic Kidney Disease, Renal Impairment / Chronic Kidney Disease |
| Therapuetic Areas: | Nephrology / Urology |
| Healthy: | No |
| Age Range: | 45 - 79 |
| Updated: | 8/4/2018 |
| Start Date: | July 2003 |
| End Date: | June 2023 |
Prospective Cohort Study of Chronic Renal Insufficiency
Insights into the cause of kidney failure have emerged from research, but less is known about
the epidemiology of less severe forms of kidney disease known both as chronic kidney disease
(CKD) or chronic renal insufficiency (CRI).

The Chronic Renal Insufficiency Cohort (CRIC) Study was established to study the consequences
of CKD with a particular focus on cardiovascular illness like myocardial infarction (heart
attack) and stroke. The CRIC Study will identify high-risk subgroups of individuals with CRI,
informing future treatment trials, and development of preventive therapies.

CRIC is an observational study that to date, 3612 participants have been enrolled in the CRIC
cohort. The goal for Phase III is to enroll 1500 new participants across all seven Clinical
centers (214 new participants per center). Participants previously enrolled will be followed
for an additional 5 years and newly recruited participants will be followed for up to an
additional 5 years. Principles underlying the targeted composition of the cohort of new
recruits are very similar as the Phase I recruits, however with some modifications as listed
below in the eligibility summary.

No study treatments or interventions will be given to participants in CRIC. Subjects will
include a racially and ethnically diverse group of adults aged 45 to 79 years old with a
broad spectrum of renal disease severity and proteinuria levels. Participants who are 65
years or older will undergo additional testing to assess physical and cognitive function,
social support, and quality of life.
Eligible men and women who consent will be enrolled in this observational study. Participants
will remain under the care of their usual physicians. Questionnaires will be completed and
tests will be conducted that will provide information about aspects of kidney and heart
health status.

Participants are screened over the course of a brief visit during which informed consent is
obtained, height and weight measured, blood drawn and a few forms are completed.

If eligible, a participant will return to the center for a more extensive visit. At the
Baseline Visit the following will occur:

- eligibility is confirmed

- weight, height, waist and body water and fat content are measured by Bioelectrical
Impedance Analysis (BIA)

- blood pressure and heart rate are recorded

- information about medical history and medication used recently

- blood draw (about ½ cup) for the following tests: CBC (Complete Blood Count), tests of
metabolism, and several other heart and kidney tests

- blood pressure in the leg and arm calculated as the Ankle Brachial Index (ABI)

- Electrocardiogram (ECG)

- urine sample and collection of 24-hour urine sample for kidney function testing

- complete questionnaires about quality of life, diet, mood, thought processes and
physical activity

- nail clipping

This visit takes about 3 to 4 hours. Participants will be contacted by telephone six months
after the Baseline Visit to ask about recent medical events and medications.

Participants will be asked to return to the center for annual visits during which many but
not all of the procedures described above will be conducted.

Inclusion Criteria:

During the screening visit a blood sample will be tested to indirectly check kidney
function based on the serum creatinine level:

- Age Range: 45 - 79 years

- Estimated Glomerular Filtration Rate (GFR): 45 - 70 mL/min/1.73m²

- Proteinuria: varies dependent on eGRF

Exclusion Criteria:

- Unable or unwilling to provide informed consent

- Previously received dialysis (peritoneal and/or hemodialysis) lasting more than one
month

- Prior organ or bone marrow transplant

- Prior renal transplant

- Received immunosuppressive or other immunotherapy for primary renal disease or
systemic vasculitis that affects the kidneys (i.e., anti-GCM, ANCA, SLE, IgA
nephropathy, cryoglobulin, etc.) within the past six months before enrollment

- Received chemotherapy or alkylating agents for systemic cancer

- Known cirrhosis

- NYHA Class III or IV heart failure at baseline

- Previous diagnosis of multiple myeloma or renal carcinoma

- Previously diagnosed polycystic kidney disease

- Known HIV infection and/or AIDS

- Pregnant or breast-feeding women

- Currently participating in an interventional clinical trial (i.e., primarily trials of
therapeutic agents that may have an effect on renal or cardiovascular outcomes).

- Institutionalized (e.g., prisoner, nursing home resident, skilled nursing facility
resident)

- Appears unlikely or unable to participate in the required study procedures as assessed
by the investigator, study coordinator or designee.

We found this trial at
13
sites
2500 Metrohealth Dr
Cleveland, Ohio 44109
(216) 778-7800

MetroHealth Med Ctr The MetroHealth System is one of the largest, most comprehensive health care...
Click here to add this to my saved trials

Ann Arbor, Michigan 48106
Click here to add this to my saved trials

Baltimore, Maryland 21287
Click here to add this to my saved trials

Baltimore, Maryland 21201
Click here to add this to my saved trials

2035 W Taylor St
Chicago, Illinois
(312) 996-4350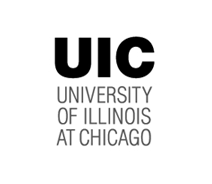 University of Illinois at Chicago A major research university in the heart of one of...
Click here to add this to my saved trials

2049 E 100th St
Cleveland, Ohio 44106
(216) 444-2200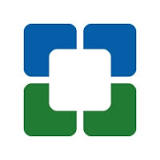 Cleveland Clinic Foundation The Cleveland Clinic (formally known as The Cleveland Clinic Foundation) is a...
Click here to add this to my saved trials

11100 Euclid Ave
Cleveland, Ohio 44106
(216) 844-1000

University Hospitals of Cleveland The history of University Hospitals Case Medical Center is linked to...
Click here to add this to my saved trials

Click here to add this to my saved trials

Click here to add this to my saved trials

1430 Tulane Ave Suite SL32
New Orleans, Louisiana 70112
(504) 588-5912

Tulane University Health Sciences Center One of the nation's most recognized centers for medical education,...
Click here to add this to my saved trials

Oakland, California 94612
Click here to add this to my saved trials

Philadelphia, Pennsylvania
Click here to add this to my saved trials

San Francisco, California 94143
Click here to add this to my saved trials