Translating a Heart Disease Lifestyle Intervention Into the Community
| | |
| --- | --- |
| Status: | Completed |
| Conditions: | High Blood Pressure (Hypertension), High Cholesterol, Obesity Weight Loss, Cardiology, Endocrine, Diabetes |
| Therapuetic Areas: | Cardiology / Vascular Diseases, Endocrinology |
| Healthy: | No |
| Age Range: | 30 - 60 |
| Updated: | 4/21/2016 |
| Start Date: | August 2012 |
| End Date: | February 2015 |
Translating a Heart Disease Lifestyle Intervention in the Community study will evaluate the
feasibility and initial effectiveness of a community-based, culturally-targeted, lifestyle
intervention to improve the cardiovascular health of underserved South Asian (Indian,
Pakistani, Bangladeshi, Nepali, and Sri Lankan) Americans. Participants in this study will
be randomly assigned to either a group to receive heart disease prevention classes or to
another group where they will receive written materials about heart disease prevention.
South Asian individuals were recruited from a community based organization in Chicago and
randomly assigned to the print health education group or the SAHELI intervention.

Inclusion Criteria:

- South Asians between 30 and 60 years

- Have at least one CHD risk factor: obesity (body mass index > 25 kg/m2- cutoff for
obesity in South Asians), hyperlipidemia, hypertension, pre-diabetes, or diabetes.

Exclusion Criteria:

- Inability to speak English, Hindi, or Urdu

- History of clinically evident CVD (e.g. heart attack, stroke)

- Pregnant, lactating, or planning to become pregnant during the study period

- Conditions that inhibit moderate intensity physical activity

- Systolic blood pressure ≥190 or diastolic blood pressure ≥105; Triglycerides ≥ 400

- Using insulin for diabetes

- Significant medical or psychiatric co-morbidities

- Plans to move out of the area within 2 years

- Family/household member enrolled in study

We found this trial at
2
sites
303 E Chicago Ave
Chicago, Illinois 60611
(312) 503-8194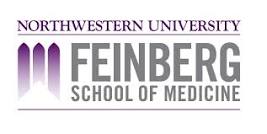 Northwestern University Feinberg School of Medicine Northwestern University Feinberg School of Medicine, founded in 1859,...
Click here to add this to my saved trials

Click here to add this to my saved trials