A Mindfulness Meditation-Based Intervention for Younger Breast Cancer Survivors
| | |
| --- | --- |
| Status: | Recruiting |
| Conditions: | Breast Cancer |
| Therapuetic Areas: | Oncology |
| Healthy: | No |
| Age Range: | Any |
| Updated: | 9/23/2012 |
| Start Date: | April 2011 |
| Contact: | Deborah Garet |
| Phone: | 310 267 4423 |

Younger women with breast cancer experience substantially greater distress and depressive
symptoms than older women. These symptoms can hamper recovery and healthy behaviors that
can reduce the risk of recurrence and/or other chronic diseases. The primary objective of
this study is to evaluate the feasibility and preliminary efficacy of a mindfulness
meditation-based intervention for this at-risk group of women. The investigators
hypothesize that a structured program of mindfulness meditation will lead to significant
improvements in psychological well-being (i.e., depression, stress), with corresponding
improvements in health behaviors and biomarkers of cancer risk, in women diagnosed with
breast cancer, prior to age 50. The investigators will also examine mechanisms for
intervention effects, including increased mindfulness and ability to relax.


Inclusion Criteria:

- women diagnosed with early, resectable breast cancer (Stage 0, I, II, or III) prior
to age 50

- have completed treatment with surgery, radiation, and/or chemotherapy at least 3
months previously.

Exclusion Criteria:

- have a breast cancer recurrence, metastasis, or another cancer diagnosis (excluding
non-melanoma skin cancer

- unable to commit to intervention schedule.

We found this trial at
1
site
Los Angeles, California 90095
(310) 825-4321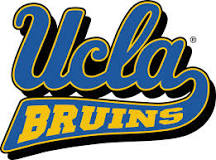 UCLA UCLA's primary purpose as a public research university is the creation, dissemination, preservation and...
Click here to add this to my saved trials