Feasibility and Safety Study of the Endologix Fenestrated Stent Graft System
| | |
| --- | --- |
| Status: | Recruiting |
| Conditions: | Cardiology |
| Therapuetic Areas: | Cardiology / Vascular Diseases |
| Healthy: | No |
| Age Range: | Any |
| Updated: | 9/23/2012 |
| Start Date: | November 2011 |
| End Date: | June 2017 |
| Contact: | Jennifer Jelf |
| Email: | jjelf@endologix.com |
| Phone: | 949-595-7259 |
Prospective, Multicenter, Single Arm Feasibility and Safety Study of the Endologix Fenestrated Stent Graft System for the Endovascular Repair of Juxtarenal/Pararenal (JAA/PAA) Aneurysms

The aim of this study is to evaluate the safety and feasibility of the Endologix Fenestrated
Stent Graft System for the endovascular repair of juxtarenal or pararenal aortic aneurysms.


The Endologix Fenestrated Stent Graft System that will be used in this study has three
components, listed below:

1. Endologix unibody bifurcated stent graft

2. Endologix fenestrated proximal extension stent graft

3. Endologix renal stent graft


Inclusion Criteria:

- Adequate iliac/femoral access compatible with the required delivery systems

- Non-aneurysmal infrarenal aortic neck <15mm in length

- Most caudal renal artery to aortoiliac bifurcation length >= 70

- SMA to aortoiliac bifurcation length >=90mm

- Proximal non-aneurysmal aortic neck below the SMA with diameter 18 to 34 mm, length
>=15mm and angle <=60° to the aneurysm sac

- Angle <=60° (clock face) between the SMA and CA

- Renal arteries both at or below the SMA by <=35mm and within 30mm of each other
axially, with 4 to 8mm lumen diameter, and with clockface angle of 90° to 210° to
each other

- Common iliac artery distal fixation site with: distal fixation length >=15mm, with
diameter >=10 mm and <=23 mm and angle <=90° to the aortic bifurcation

- Ability to preserve at least one hypogastric artery

Exclusion Criteria:

- Life expectancy <2 years as judged by the investigator

- Psychiatric or other condition that may interfere with the study

- Participating in the enrollment or 30-day follow-up phase of another clinical study

- Known allergy to any device component

- Coagulopathy or uncontrolled bleeding disorder

- Contraindication to contrast media or anticoagulants

- Ruptured, leaking, or mycotic aneurysm

- Aortic dissection Serum creatinine (S-Cr) level >2.0 mg/dL

- Traumatic vascular injury

- Active systemic or localized groin infection

- Connective tissue disease (e.g., Marfan's Syndrome)

- Recent(within prior three months)cerebrovascular accident

- Recent(within prior three months)myocardial infarction

- Prior renal transplant

- Length of either renal artery to be stented <12mm

- Significant occlusive disease or calcification of either renal artery (>70%)

- An essential accessory renal artery

- Indispensable inferior mesenteric artery

- Untreated aneurysmal disease of the descending thoracic aorta

- Clinically significant mural thrombus circumferentially in the suprarenal segment

- Prior iliac artery stent implanted that may interfere with delivery system
introduction

- Unsuitable vascular anatomy

- Pregnancy

We found this trial at
3
sites
Los Angeles, California 90095
(310) 825-4321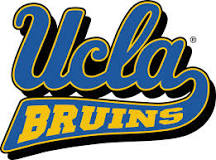 UCLA UCLA's primary purpose as a public research university is the creation, dissemination, preservation and...
Click here to add this to my saved trials

2049 E 100th St
Cleveland, Ohio 44106
(216) 444-2200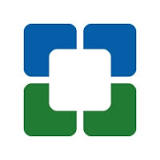 Cleveland Clinic Foundation The Cleveland Clinic (formally known as The Cleveland Clinic Foundation) is a...
Click here to add this to my saved trials

Click here to add this to my saved trials