A Study to Examine the Human Gastrointestinal Tract Using the Confocal Endomicroscope
| | |
| --- | --- |
| Status: | Recruiting |
| Conditions: | Gastrointestinal, Digestive Disease |
| Therapuetic Areas: | Gastroenterology |
| Healthy: | No |
| Age Range: | 18 - Any |
| Updated: | 4/2/2016 |
| Start Date: | July 2009 |
| Contact: | Michael Nathanson, MD, PhD |
| Email: | michael.nathanson@yale.edu |
| Phone: | 203-785-7312 |
A Pilot Study to Examine the Human Gastrointestinal Tract Using the Confocal Endomicroscope
The goal of the project is to determine whether confocal endomicroscopy can be used to
identify and discriminate among dysplastic, neoplastic, and nonneoplastic tissue, as
compared with histologic specimens as a reference. The project will evaluate those at risk
for or with known Barrett's esophagus, and those with known or suspected biliary strictures.
It is our hypothesis that we will be able to identify between neoplastic and nonneoplastic
tissue.

Inclusion Criteria:

- Patients with long-standing reflux symptoms, undergoing surveillance for Barrett's
esophagus, or scheduled for endoscopic therapy with esophageal dysplasia

- Patients undergoing ERCP for known or suspected biliary strictures.

Exclusion Criteria:

- have a known allergy or have had a prior adverse reaction to fluorescent contrast
agents or chromoendoscopy stains

- are younger than age 18 or who are mentally or legally incapacitated or unable to
give informed consent

- are pregnant or breastfeeding

- patients with advanced esophageal cancer

- acute gastrointestinal bleeding

- coagulopathy

- impaired renal function

We found this trial at
1
site
20 York St, N20 York St,
New Haven, Connecticut 06520
(203) 688-4242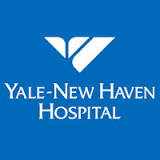 Yale-New Haven Hospital Relying on the skill and expertise of more than 4,500 university and...
Click here to add this to my saved trials