Study of Clotrimazole and Hydroxyurea in Patients With Sickle Cell Syndromes
| | |
| --- | --- |
| Status: | Recruiting |
| Conditions: | Anemia |
| Therapuetic Areas: | Hematology |
| Healthy: | No |
| Age Range: | 18 - Any |
| Updated: | 3/16/2015 |
| Start Date: | April 1997 |
OBJECTIVES:

Determine the effectiveness of the combined use of clotrimazole and hydroxyurea on a
specific panel of red cell characteristics in patients with sickle cell syndromes.
PROTOCOL OUTLINE:

Patients receive oral hydroxyurea either once or twice daily plus oral clotrimazole twice
daily after meals for 6 months. Patients are assessed at 3 and 6 months during treatment.

PROTOCOL ENTRY CRITERIA:

--Disease Characteristics-- Sickle cell syndromes characterized by vaso-occlusive crises
sufficiently severe to require prophylactic therapy Three or more crises per year
sufficiently severe to require hospitalization Stable dose of hydroxyurea for at least 4
months required --Prior/Concurrent Therapy-- No treatment with any other antisickling
agents within the past 4 months Biologic therapy: No transfusion within 90 days No
concurrent chronic transfusions allowed (defined as more than one transfusion per month
for 2 or more months) Chemotherapy: See Disease Characteristics Endocrine therapy: Not
specified Radiotherapy: Not specified Surgery: Not specified Other: No chronic medications
that alter neurologic, renal, or hepatic functions

- Patient Characteristics-- Performance status: Karnofsky 70-100%
Hematopoietic: WBC within normal limits Platelet count within normal limits Hepatic:
No history of chronic liver disease Bilirubin less than 2 times normal SGOT and SGPT
less than 2.5 times normal No severe hepatic damage Renal: Creatinine within normal
limits No severe renal damage Neurologic: No severe neurologic impairment No recent
or progressive neurologic impairment Other: Not pregnant Fertile patients must use
effective contraception No allergies to hydroxyurea or clotrimazole

We found this trial at
2
sites
75 Francis street
Boston, Massachusetts 02115
(617) 732-5500

Brigham and Women's Hosp Boston's Brigham and Women's Hospital (BWH) is an international leader in...
Click here to add this to my saved trials

300 Longwood Avenue
Boston, Massachusetts 02115
617-355-6000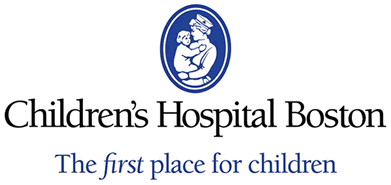 Children's Hospital - Boston Boston Children's Hospital is a 395-bed comprehensive center for pediatric health...
Click here to add this to my saved trials