BrainGate2: Feasibility Study of an Intracortical Neural Interface System for Persons With Tetraplegia
| | |
| --- | --- |
| Status: | Recruiting |
| Conditions: | Hospital, Neurology, Orthopedic, Psychiatric |
| Therapuetic Areas: | Neurology, Psychiatry / Psychology, Orthopedics / Podiatry, Other |
| Healthy: | No |
| Age Range: | 18 - 75 |
| Updated: | 4/17/2018 |
| Start Date: | May 2009 |
| End Date: | December 2021 |
| Contact: | Leigh R Hochberg, M.D., Ph.D. |
| Email: | clinicaltrials@braingate.org |
| Phone: | 617-724-9247 |
The purpose of this study is to obtain preliminary device safety information and demonstrate
proof of principle (feasibility of efficacy) of the ability of people with tetraplegia to
control a computer cursor and other assistive devices with their thoughts.
The goal of the BrainGate2 research and development project is to identify the core methods
and features for a medical device that could allow people with paralysis to recover a host of
abilities that normally rely on the hands.

Inclusion Criteria:

- Clinical diagnosis of spinal cord injury, brainstem stroke, muscular dystrophy,
amyotrophic lateral sclerosis or other motor neuron disorders

- Complete or incomplete tetraplegia (quadriplegia)

- Must live within a three-hour drive of the Study site

- (There are additional inclusion criteria)

Exclusion Criteria:

- Visual impairment such that extended viewing of a computer monitor would be difficult
even with ordinary corrective lenses

- Chronic oral or intravenous steroids or immunosuppressive therapy

- Other serious disease or disorder that could seriously affect ability to participate
in the study

- (There are additional exclusion criteria)

We found this trial at
4
sites
Providence, Rhode Island 02908
Principal Investigator: Stephen Mernoff, M.D.
Click here to add this to my saved trials

185 Cambridge Street
Boston, Massachusetts 02114
617-724-5200

Principal Investigator: Leigh R Hochberg, M.D., Ph.D.
Phone: 617-742-9247
Click here to add this to my saved trials

291 Campus Dr
Stanford, California 94305
(650) 725-3900

Principal Investigator: Jaimie Henderson, M.D.
Phone: 650-723-5574
Stanford University School of Medicine Vast in both its physical scale and its impact on...
Click here to add this to my saved trials

10900 Euclid Ave
Cleveland, Ohio 44106
216-368-2000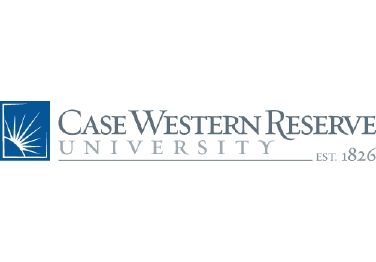 Principal Investigator: Benjamin Walter, MD
Phone: 216-844-8285
Case Western Reserve Univ Continually ranked among America's best colleges, Case Western Reserve University has...
Click here to add this to my saved trials