Summa Akron City Hospital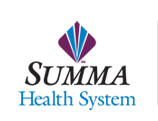 Summa Akron City Hospital was founded in 1892 to provide a place where patients could be treated with compassion, coupled with the best principles of medical practice.
From the first accredited radiology department in the country to the first adult open heart surgery in Akron (and one of the first in the country), Summa Akron City Hospital has achieved national recognition as a provider of quality, compassionate healthcare. Located in heart of Akron, Ohio, Summa Akron City Hospital is the largest hospital in the region.??Summa Akron City Hospital is well-known for the advancements in healthcare particularly in geriatric medicine, hospice and palliative care, women's health, bariatrics, oncology, orthopaedics and cardiology. The hospital is a Level 1 Trauma Center, a Certified Chest Pain Center and a Certified Stroke Center. In addition, Summa Akron City and St. Thomas Hospitals were awarded nursing's highest honor - Magnet recognition - by the American Nurses Credentialing center. Only six percent of hospitals in the United States are recognized as Magnet hospitals.??
Summa Akron City Hospital employs more than 5,000 individuals and its patients are served by more than 1,200 members of the medical staff. This hospital and other entities of Summa Health System, provide healthcare services to more than 1 million patients each year.
We've found
0 trials
at this facility