The First Drug for Progressive Multiple Sclerosis is Coming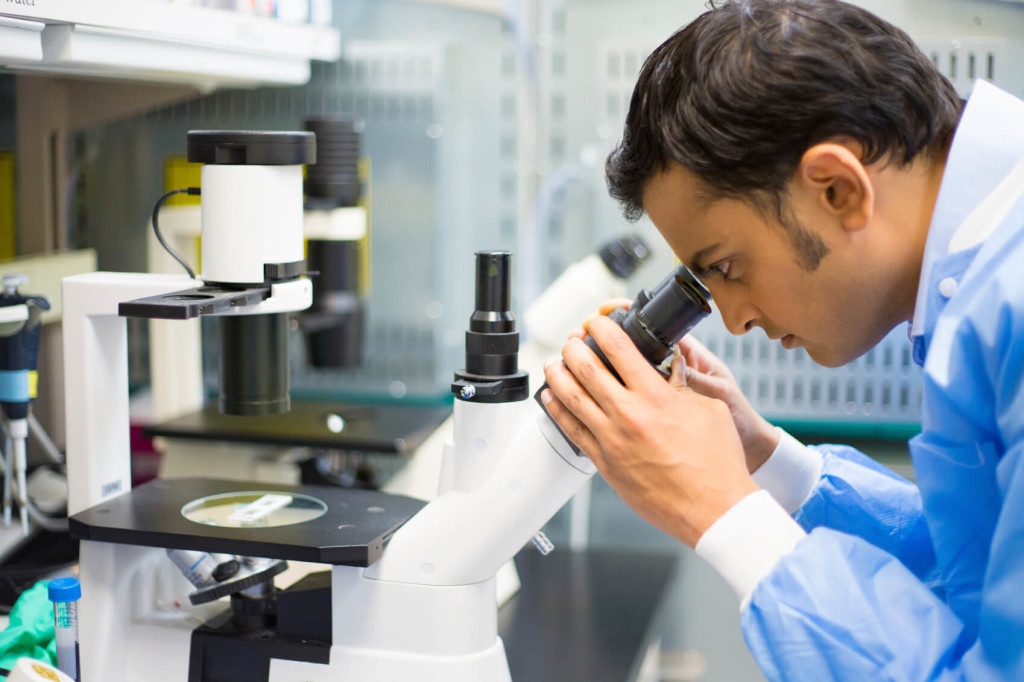 Progressive multiple sclerosis (MS) is a neurodegenerative condition that attacks the nervous system. This means that this disease impacts a patient's entire body. It's a terrible illness that we have yet to develop a comprehensive treatment for. However, this may soon change…
Roche, a Swiss global health-care company, may be the first to successfully produce a treatment for progressive multiple sclerosis.
To be clear, there are drugs to help treat relapsing remitting MS, but there has yet to be any approved to treat progressive MS. This is a deadly disease marked by severe symptoms which get steadily worse over time.
A Big Stir in the Pharmaceutical Industry
Roche has reported significant success in their 732 patient, worldwide clinical trial for their antibody drug ocrelizumab. This is very big news in the pharmaceutical industry. Reports are that the drug could be up for approval in early 2016– meaning it could be available to patients in 2017.
Paulo Fontoura, Roche's head of neuroscience clinical development, says "It's a very significant first!" He has also remarked that their company is preparing for some stiff competition.
The Race to Produce the First Drug for Progressive MS
One of these competitors is the French biotech firm MedDay Pharmaceuticals. They may not be as large as Roche, but their chief executive, Frederic Sedel, is confident that they are keeping pace with them.
Reports show that his firm has made plans to meet with regulatory agencies in order to file a rival drug for progressive MS. The exact date remains unclear, but it will be in 2016.
MedDay has conducted two clinical trials on it's drug (labeled MD1003). Their medication was tested with participants who had sustained damage to the optic nerve. Results from the second trial still haven't come in and the exact timing of their submission will also depend on meetings with regulators.
The drug (MD1003) is comprised of a high-dose formulation of the food additive biotin. MedDay reported success with the medication in an earlier Phase III trial, but this was smaller, involving only 154 patients in France.
Sedel's biotech firm has partnered with royal DSM in order to get their multiple sclerosis drug manufactured in tablet form.
Meanwhile, Roche's new medicine is delivered as a bi-annual infusion.
Who is Trailing in this Drug Development Race?
Other notable players in this race include Biogen. They have also been testing a drug (called anti-LINGO-1) on optic-nerve damage due to progressive multiple sclerosis. They reported favorable results from their mid-stage study in April, but Biogen still has some ways to go to catch up.
There are also a number of research teams that are exploring how older medicines might be effective against progressive MS. One team from the University College London has been working with a drug called phenytoin. This has been used to treat epilepsy for 60 years.
Conclusion
Despite all of this, Roche looks to be the likely winner of this race. This is an advantage that could create a multibillion-dollar opportunity for ocrelizumab. The drug will likely be prescribed to patients with relapsing remitting MS (RRMS) in addition to progressive multiple sclerosis.
What remains to be seen is the price that Roche will charge for their new drug if they are able to keep this competitive advantage. Just like Sovaldi, the hepatitis C drug, this can be a point of serious controversy.