Washington University in St. Louis - Center for Clinical Studies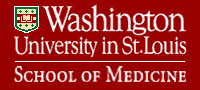 The Center for Clinical Studies (CCS) supports the effective, efficient and safe conduct of clinical trials at Washington University School of Medicine, one of the nation's leading academic medical research institutions. The CCS helps to recruit patients into appropriate clinical trials and provides sponsoring institutions with the full spectrum of clinical trial support services.
For Patients
The CCS offers study volunteers the opportunity to advance medical science by participating in clinical trials. Volunteers may visit the Research Participant Registry at vfh.wustl.edu to learn about the participation experience, browse current studies and register as a potential study volunteer.
For Sponsors
The CCS is a one-stop, full-service resource for companies committed to the highest quality clinical studies. The CCS provides sponsors with access to nationally renowned investigators and top-quality study coordinators and clinical trial participants, as well as a full spectrum of support services.
Services include:
Study Placement
Regulatory and Budget Services
Targeted Patient Recruitment
Expert Study Coordination
Ancillary Services
Please visit ccs.wustl.edu for more information.
Washington University School of Medicine is among the world's largest academic biomedical research centers. From its central location in St. Louis, Missouri, the School's world-renowned clinical investigators, nationally ranked hospital partners, cutting-edge research facilities and large, diverse patient population form the ideal environment for sponsoring clinical research.
World-Renowned Clinical Investigators
1,727 faculty - more than 200 in clinical research
100 faculty named in America's Top Doctors, 2008
Nation's third-largest academic clinical practice: Over 1000 physicians in more than 50 specialties
Ideal Enrollment Environment
753, 363 on-campus patient visits, FY 2008
Patients drawn from 13 area hospitals
Catchment area of nine Midwestern states and beyond
High patient compliance and retention rates
Comprehensive services for industry partners including study placement, strategic recruitment, and IRB submission through the University's Center for Clinical Studies
Where Bench and Bedside Meet
Top 5 nationally in National Institutes of Health funding ($346 million in FY 2008)
1,500 ongoing clinical trials
Affiliated with Barnes-Jewish Hospital and St. Louis Children's Hospital - both ranked among the nation's 10 best, with 1,478 beds combined - and the Alvin J. Siteman Cancer Center, a National Cancer Institute Comprehensive Cancer Center
Exceptional Data Integrity
As one of the world's leading academic research institutions, Washington University School of Medicine upholds an uncompromising commitment to quality in all of its efforts, including research.
Since its inception in 1891, Washington University School of Medicine has been a pioneer and leader in biomedical research, contributing countless major advances in nearly every area of medical inquiry. The School's faculty is internationally recognized for their leadership in landmark national and international clinical studies. Today, more than 1,500 clinical trials, conducted in strict compliance with FDA regulations, are in progress.
The Washington University School of Medicine faculty is comprised of world leaders in research in arthritis, bone and mineral diseases, cancer, cardiovascular disease, child health, diabetes, gastrointestinal diseases, genetics, genome sequencing, imaging, immunology, infectious diseases, molecular design, neuroscience, ophthalmology, pediatrics, pulmonary disease, renal disease, thrombosis and surgery.
Study patients are drawn largely from the clinical activities of Washington University Medical Center. Washington University operates the nation's third largest academic clinical practice group, called Washington University Physicians, and made up of 976 physicians in more than 50 specialties and subspecialties. Washington University Physicians provide comprehensive care at more than 35 clinical office sites throughout the St. Louis area.
Washington University Physicians Clinical Activities, FY 2008:
Physician Outpatient Visits: 753,363
Hospital Admissions: 68,681 (BJH, SLCH)
Outpatient Procedures: 560,412
Through its affiliations with Barnes-Jewish Hospital and St. Louis Children's Hospital, Washington University also has access to the patient pool of BJC HealthCare. BJC is a consortium of 13 area hospitals — including Barnes-Jewish and St. Louis Children's hospitals — and is one of the nation's largest non-profit health care providers. In total, BJC experiences roughly 727,000 patient contacts annually (combined hospital admissions, home health visits and emergency department visits).
Diversity
Washington University draws patients from a nine-state Midwestern area and beyond. Its patient pool covers urban, suburban and rural areas and represents a full range of ages and ethnic and socioeconomic parameters. Within the city of St. Louis, 52 percent of the population is African-American; in the region as a whole, 24 percent of the population is considered diverse. St. Louis gains diversity as a major national center for refugee placement; with nearly 85,000 refugees, St. Louis city is second in the nation for the density of new arrivals to native born. To serve patients and their families, Barnes-Jewish Hospital's Refugee Health and Interpreter Services offers a team of nearly 30 interpreters who provide services through at least 32,000 encounters each year in more than 60 languages.
Cardiology/Vascular Diseases
Dental/Maxillofacial Surgery
Dermatology/Plastic Surgery
Endocrinology
Gastroenterology
Hematology
Immunology/Infectious Diseases
Musculoskeletal
Nephrology/Urology
Neurology
Obstetrics/Gynecology
Oncology
Otolaryngology
Pediatrics/Neonatology
Psychiatry/Psychology
Pulmonary/Respiratory Diseases
Trauma/Emergency Medicine

The Center for Clinical Studies (CCS) supports the effective, efficient and reliable evaluation of new pharmaceuticals and medical devices in collaboration with sponsoring organizations. The CCS is a one-stop, full-service resource providing a full spectrum of support services, in collaboration with the School of Medicine's Inpatient and Outpatient Research Units and the Core Laboratory for Clinical Studies
Center for Clinical Studies
Study Placement
Expediting study placement
Identifying outstanding clinical investigators and researchers with unique skills, training or equipment
Regulatory and Budget Services
Facilitating all IRB and regulatory services
Comprehensive study budget preparation and negotiation
Consultation as needed between the PI and clinical study sponsor
Targeted Patient Recruitment
Subject recruitment, pre-screening and enrollment support
Access to a centralized database of potential patient volunteers to facilitate rapid accrual of and access to study participants
Assistance with creating a comprehensive approach to maximizing recruitment efforts
Advertising development and placement
Expert Study Coordination
Providing the full range of study coordinator services from site qualification visits to study close-out
Outpatient Clinical Trials Unit (CTU)
7,000 square feet of dedicated outpatient research space allocated
Six fully equipped exam rooms and two long-term areas for extended study visits
Phlebotomy and lab processing
Space for monitoring visits
Fully stocked crash cart
Clinical Research Unit
The Washington University Clinical Research Unit (CRU) is an on-campus comprehensive support center for observational/extended stay and outpatient adult research. The CRU provides observational and extended stay research space, research nursing, and core laboratory services.
Charles Rathmann
Director, Recruitment Enhancement Core
Washington University in St. Louis - Center for Clinical Studies
660 S. Euclid, Campus Box 8009
St. Louis, MO 63110
USA
314-362-0897
314-747-1404 (fax)
rathmannc@wusm.wustl.edu
ccs.wustl.edu



We've found
0 trials
at this facility