Children's Hospital of Michigan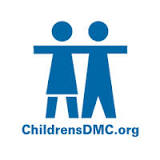 Since 1886, the Children's Hospital of Michigan has been dedicated to providing the highest quality of care to children and adolescents in a caring, efficient and family-centered environment. A proud member of the Detroit Medical Center (DMC), the Children's Hospital of Michigan is the first and largest children's hospital in the state. This 228-bed facility has an international reputation in pediatric medicine, surgery and research, training more pediatricians than any other facility in Michigan.
The Children's Hospital of Michigan engages in groundbreaking research that has long shaped the science of pediatric medicine. The hospital is ranked as one of America's best pediatric hospitals by U.S.News & World Report and Parent Magazine.
The hospital offers outpatient specialty and rehabilitation centers serving children in Birmingham, Bloomfield Hills, Canton, Clinton Township, Dearborn, Detroit, Novi, Southfield and West Bloomfield.
The Children's Hospital of Michigan is specifically designed to cater to pediatric patients, from our kid-friendly emergency room, to our inpatient facilities with features created just for children. With playrooms, activity centers, computer labs, a library and classrooms, the facility makes a child's temporary transition from home to hospital easy with remarkable attention to detail.
We've found
43 trials
at this facility