How Can Resveratrol Prevent Cancer and Diabetes?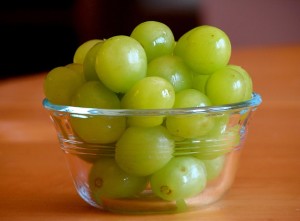 On Wednesday, December 5, a team of scientists from the University of Leicester presented astonishing new evidence to the medical community. They have discovered that a chemical, which can be found in red wine, is capable of preventing cancer. The groundbreaking news was announced at Resveratrol 2012, a premier international conference for which the University was chosen as the setting.
This year, the world's leading experts on this chemical were set to attend the conference at the University of Leicester. During the event, attendees discussed and assessed the latest results in the study of resveratrol – a chemical compound that is located in the skins of the grapes which are used to produce red wines.
Accessing New Findings on Resveratrol
During Resveratrol 2012, a number of innovative findings were featured from over the last two years of careful research. Attendees were given a chance to see how resveratrol is capable of preventing not only cancer, but other conditions like heart disease and diabetes.
Resveratrol 2012 was the first event of its kind since the first international conference on resveratrol was held two years ago in Denmark. Since then, researchers have successfully conducted more than ten clinical trials, so there was plenty to be presented and discussed that night.
Uncertainty over Resveratrol
Most people have heard that drinking red wine can help with heart health, and indeed, scientists have been aware for some time now that resveratrol possessed potential health benefits. However, the effectiveness of this chemical had not yet been proven in human trials, and researchers are still uncertain of the dosage that would produce the best results in their participants. Given these uncertainties, resveratrol cannot be safely recommended as a way of preventing diabetes or cancer at this time.
On the other hand, a research team at the University of Leicester has been looking into what levels of this chemical compound could have the most effect in preventing chronic diseases like cancer and diabetes. By utilizing accurate laboratory models, they discovered that a level of resveratrol about equal to two glasses of red wine can help to reduce the risk of bowel tumors when taken daily.
Future Clinical Trials for Participants with Diabetes
Given the positive results observed in the laboratory experiments, researchers at the University of Leicester are excited to see how this chemical can be used in order to prevent cancer, diabetes, heart disease, and even other neurological diseases. Looking forward, they would like to learn exactly how resveratrol tends to work within the human body. In fact, they may soon be able to conduct clinical trials with participants who have diabetes or heart disease. By performing clinical studies with people who have actually been diagnosed with one of these chronic diseases, these research teams will be able to identify the optimum level of resveratrol which can be used in human beings.
There are already many people who have been taking this chemical compound as a supplement, even despite the relative lack of knowledge regarding its mechanisms within the human body. In some cases, a high dose of resveratrol could prohibit the actions of other medications that a person is taking. With all the groundbreaking research being conducted, experts are hoping to have a much clearer view of how this chemical works within the next few years.