New Clinical Trials for Vaginitis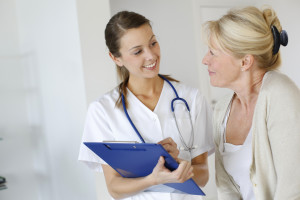 There are ongoing Vaginitis clinical trials being conducted to learn more about the causes of this infection. Studies look at ways to better prevent, diagnose and treat this infection. New medications may be discovered that reduce the length and severity of the symptoms.
It is also important that we learn more about how hormones effect this infection. There are a variety of Vaginitis clinical studies that look at women in different stages in their lives. Participation in clinical trials is always at no cost to you.
What is Vaginitis?
Vaginitis is an inflammation of the vagina usually accompanied by itching, pain and abnormal discharge. Symptoms include swelling of the labia majora, labia minora or the perineal area. A woman may notice a foul odor or experience pain or discomfort during sex. Yeast and bacteria cause 90% of the cases of Vaginitis. It is important to diagnose and treat all of the causes to completely eliminate the infection. Other causes of this condition include gonorrhea, Chlamydia, herpes, and bad hygiene. In some cases it is also hormonal with poor estrogen support causing the infection.
Vaginitis Treatments
The cause of the infection determines Vaginitis treatments. Often a topical cream or ointment can be prescribed to reduce itching and discomfort. If the Vaginitis was caused by an allergic reaction the patient will most likely receive an antihistamine. While treatments will take care of the Vaginitis they may also upset the natural environment of the vagina and hormones can be prescribed to help put things back in balance again.
Ways to help prevent Vaginitis from occurring include practicing good hygiene, drying completely after showering and wearing clean undergarments. Douching is not recommended for treating Vaginitis since this upsets the natural balance of things and does nothing to help with Vaginitis.
We've found

2 Vaginitis

clinical trials

Click here to add this to my saved trials

Vaginitis Clinical Trial

Evaluation of Intravaginal Gel and Ovule Formulations of TOL-463

Status:

Enrolling

Updated:

6/27/2013

Click here to add this to my saved trials